PUNA, Hawaii – Not much has changed over the Kilauea East Rift eruption lately, but the images of the volcanic activity are no less stunning.
The USGS Hawaiian Volcano Observatory reported on Friday that "webcam images show continued surface flow activity on the June 27th flow field, with smoke plumes where lava is igniting forest." The most distal active lava is within 4 miles northeast of Puʻu ʻŌʻō, scientists say, and is not currently threatening any nearby communities.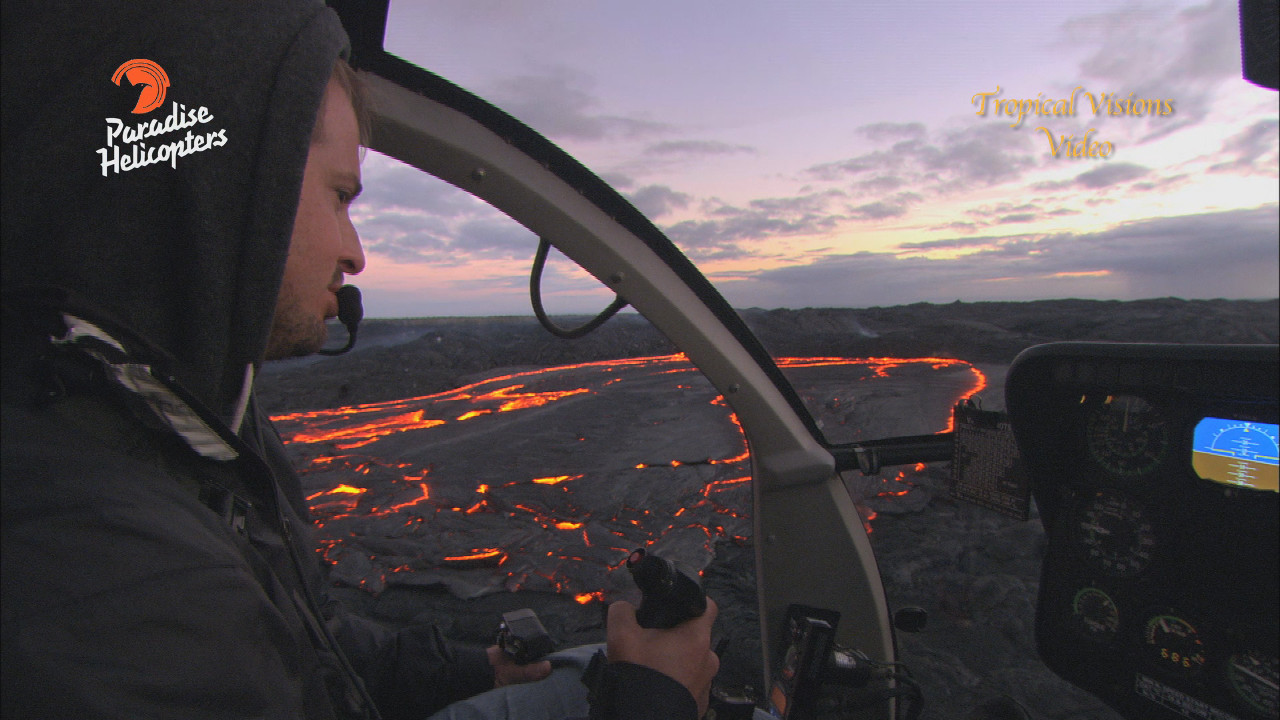 On Thursday, a helicopter crew captured some dramatic video while making their weekly trip over the lava flow. Mick Kalber filmed a huge breakout in the middle of the flow field on Thursday, some three miles northeast of the vent. "An area where we have not seen much activity as of late," Kalber wrote.
The video above combines video from Kalber's flight aboard Paradise Helicopters and the vpice of USGS scientist Matt Patrick who was giving a talk that same day on the history and current status of Kilauea's East Rift Zone eruption. It is important to note that Patrick was not making specific reference to Kalber's video, which was released one day later. However, the new lava footage is indicative of the type of behavior that is described by Patrick during the talk. Patrick's entire volcano talk will be published on Big Island Video News over the weekend.