(BIVN) – Hawaii County officials say the long-awaited Mauna Kea Recreation Area's Bunkhouses will be available for public use starting on January 3, 2018.
The announcement follows a December 14 Civil Beat article by Jason Armstrong, who previously worked for the Hawaii County Department of Parks and Recreation as a contracted employee when the park refurbishment began during Billy Kenoi's tenure as mayor. The article noted the expected January 2017 opening date was missed by nearly an entire year.
The $10.3 million renovation was celebrated during the final days of the Kenoi administration.
But under Mayor Harry Kim, the effort hit a road block, according to Armstrong's article:
Much of the delay involved ensuring a new stand-alone water system, comprised of a 50,000-gallon catchment tank and chlorination system, produces safe drinking water, while wheelchair ramps had to be rebuilt to comply with federal specifications.
On Wednesday, the County had this media release to share: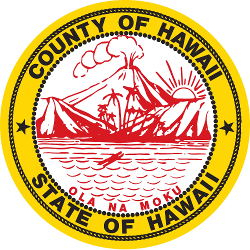 Hawaii County Dept. of Parks & Rec
on Dec. 20, 2017
The Department of Parks and Recreation is pleased to announce that the Mauna Kea Recreation Area's Bunkhouses will be available for public use commencing January 3, 2018.
Effective immediately, applications for Bunkhouse lodging permits may be obtained via the Department's online camping reservation system or in person at the Department's administration office located at Aupuni Center, 101 Pauahi Street, Suite 6.
The Bunkhouse accommodations are intended for use by groups and organizations (seven persons minimum), have a maximum capacity of 48 persons, and may be reserved for up to six consecutive nights. There are two Bunkhouses, each containing four individual rooms capable of accommodating up to six persons each. Each room is furnished with a folding table and chairs, and has a shower, toilet and lavatory. Permittees must furnish their own bedding, food and personal supplies.
Groups that utilize the Bunkhouses will be provided access to the dining hall, a separate structure that consists of a kitchen and dining area for preparing and eating meals and group activities. Groups must provide their own meal preparation equipment and supplies, foodstuffs, serving/dining supplies, and cleaning supplies. The kitchen is equipped with an electric range/oven and refrigerator/freezer. The dining hall is equipped with folding tables and chairs.
The cost for overnight use of each of the two Bunkhouses (maximum 24 occupants each) is $240 for Hawai'i residents, and $480 for non-Hawai'i residents. There is a one-time refundable security deposit of $250 per Bunkhouse that also covers use of the dining hall. The security deposit will be refunded in full provided the permittee complies with all conditions of the lodging permit.
Persons interested in utilizing these facilities shall review the Department's Administrative Rule 16, "Rules Relating to Mauna Kea Recreation Area," for details on the costs, expectations and proper use of the Bunkhouses, as well as the Park in general.
Mauna Kea Recreation Area users are reminded that the following are prohibited within the Park: alcohol, smoking, tobacco products, firearms and explosives, open fires or burning of any kind, dogs and pets (excluding service animals), and fireworks. See Rule 16 for a full list of prohibited items and activities.
Public use of the Park's seven individual Cabins will be phased in over the upcoming months as the Department works to certify that operational procedures are perfected, to ensure reliable, safe and positive experiences at the Park. Additional information will be provided as the Cabins become available.
For more information please contact the Department of Parks and Recreation at (808) 961-8311.