(BIVN) – One of the 11 ʻAlalā reintroduced into Pu'u Maka'ala Natural Area Reserve in 2017 has been found dead.
The mortality of Makaʻala, as the Hawaiian crow was named, was announced recently by the 'Alalā Project: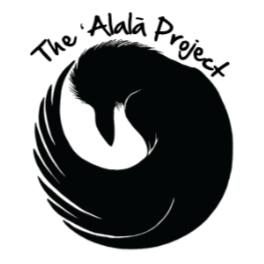 'Alalā Project
on December 17, 2018
We have the unfortunate news of announcing that one of the released ʻAlalā was recently found dead. On Thursday, December 6, 2018, a male ʻAlalā was found under a tree root covered in vegetation and with severe wounds to the body. A preliminary necropsy performed by San Diego Zoo Globalʻs Disease Investigations Team concluded that these wounds may have been due to a predatory attack followed by scavenging.
Each of the birds released is wearing a radio transmitter which allows researchers to track their movements every day. Makaʻala, one of the 2017 release cohort birds, was last seen by staff on December 5, 2018. His transmitter was emitting a weak signal on the morning of December 6, 2018, and later that day at 2:30 pm a mortality sensor on the radio transmitter was triggered allowing staff to know of the mortality and track the transmitter signal to retrieve the body.
A full necropsy is being performed to help learn any additional details about the cause of death. Although carefully designed measures were implemented to address potential threats to released birds, there are many factors involved that can affect success. Recovering the ʻAlalā in the wild will take many years and the ʻAlalā Project remains committed to a future where ʻAlalā fly freely among the forests of Hawaiʻi Island.
"There is always uncertainty regarding the outcomes of any reintroduction effort. Having mortalities occur is always a challenging outcome but can be expected and is an opportunity for us to learn some lessons about the threats to these birds" said Rachel Kingsley, Education and Outreach Specialist for The ʻAlalā Project. "This is especially true for species like 'Alalā that have been in captivity for longer periods of time and have no experienced wild ʻAlalā to learn from during their development."
Following the 2017 release that included Makaʻala, 10 more birds were released in September and October of 2018. An earlier reintroduction attempt in 2016 was halted after two birds died.