(BIVN) – Kona Community Hospital is currently experiencing an outbreak of scabies, a common infection that spreads from person to person by prolonged skin to skin contact.
In a November 27 media advisory, the Kealakekua-based hospital reported the scabies outbreak was confirmed on November 19 when a number of individuals reported that they were experiencing similar symptoms.
According to the Centers For Disease Control and Prevention, human scabies is caused by an infestation of the skin by the human itch mite (Sarcoptes scabiei var. hominis). "The microscopic scabies mite burrows into the upper layer of the skin where it lives and lays its eggs," the CDC says. "The most common symptoms of scabies are intense itching and a pimple-like skin rash. The scabies mite usually is spread by direct, prolonged, skin-to-skin contact with a person who has scabies." (see CDC photo below.)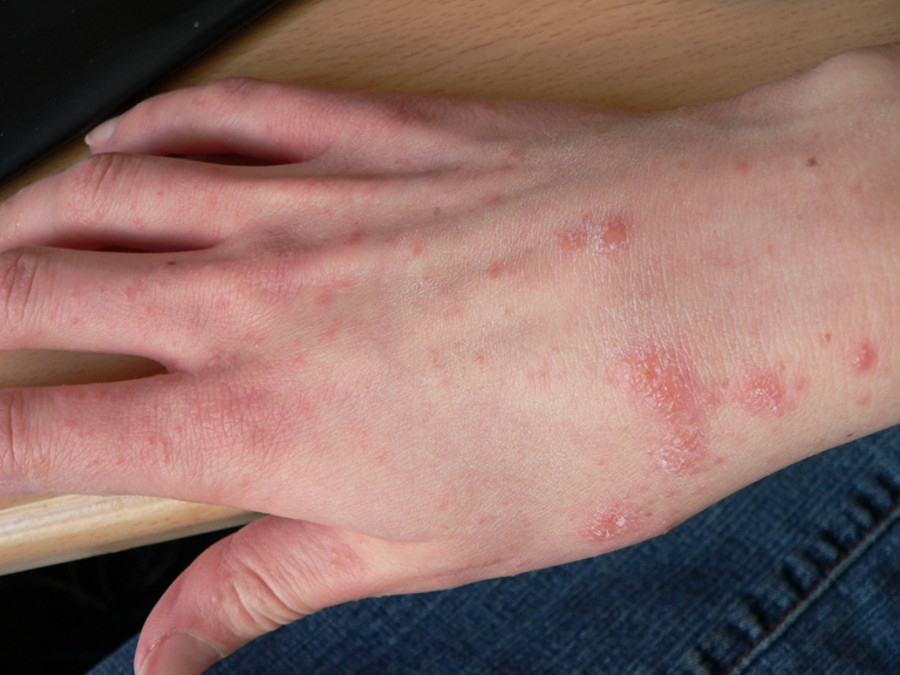 The CDC says institutions such as nursing homes, extended-care facilities, and prisons are often sites of scabies outbreaks.
Kona Community Hospital issued this statement:
Upon confirmation of the outbreak, hospital Infection Prevention Department immediately began hospital-wide infection containment protocol per hospital policies.

Individuals with potential exposure to scabies were notified and treated. At the onset of the outbreak, Lisa Downing, RN-BSN, our Infection Prevention Director was in close contact with the Department of Health. Although scabies is not a reportable disease to the Department of Health, Downing contacted the DOH to ensure that all necessary steps to contain and mitigate the outbreak were being implemented. The DOH has been very supportive.

All staff were also notified of the situation immediately and provided with education specific to scabies. Those who were potentially exposed have been in continued communication with our Infection Prevention Department.

Our decision to decline comment on the number of cases of confirmed exposure, or potential exposure at this time is two-fold. First, at KCH, we're committed to patient and employee privacy. The size of our employee and patient populations could make it difficult to ensure privacy if any numbers were to be released at this point. Second, it could take 6 – 8 weeks for us to have an accurate number of confirmed cases. To ensure that scabies are eradicated from KCH, our surveillance will be ongoing for that timeframe.

Our Infection Prevention Department, clinical staff, Environmental Services Department and Hospital leadership are taking all precautions to protect patients, visitors and staff from potential exposure to scabies.

We understand that community members are concerned about exposure to scabies. Scabies is caused by a mite which burrows under the skin causing itching, rash, and lesions. It can be transmitted from person to person with direct skin to skin contact. It is treatable and is not life threatening. Concerned community members who would like to learn more about scabies can find comprehensive information on the Hawai`i State Department of Health website:

At Kona Community Hospital, we are confident our community can trust the care they will receive at our hospital. We're dedicated to providing the best care possible to each and every patient we treat.