(BIVN) – After a short period of quiet in Leilani Estates, a new, vigorous fissure began erupting from Luana Street on Saturday evening.
Eye witnesses and scientists with the USGS Hawaiian Volcano Observatory confirmed the new activity. The new fissure erupted near fissures 2 and 7 (USGS map inset below), beginning with small lava spattering at about 8:44 p.m.
By 9 p.m., lava fountains as high as about 230 feet were erupting from the fissure.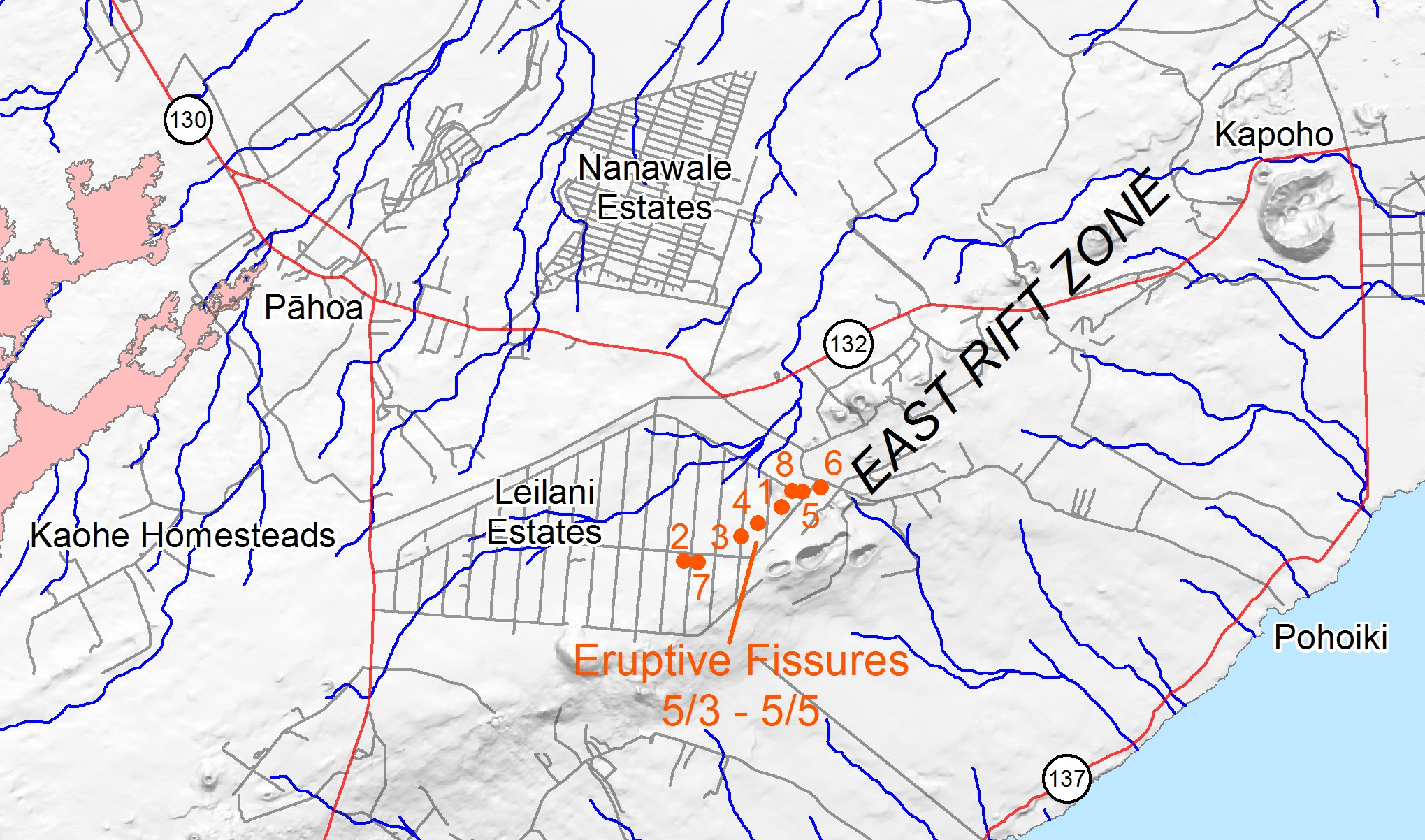 In the late afternoon/early evening, emergency officials reported that no new outbreaks had emerged in the area, although the fissures continued to emit hazardous fumes. 5 homes have been destroyed so far in the eruption and Leilani Estates and Lanipuna Gardens residents remain on evacuation notice due to the unpredictability of the volcanic hazards.