Media release | Office of the Governor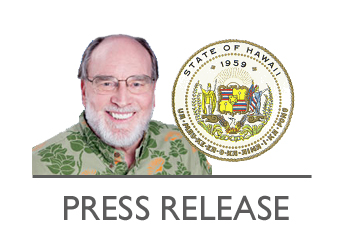 Honolulu – Governor Neil Abercrombie is accepting applications now to fill one seat on the state Board of Education (BOE) vacated by Lei Ahu Isa, Ph. D. Applicants are encouraged to apply now through the Governor's website, http://hawaii.gov/gov.
"We want to maximize outreach to the people of Hawaii to get the most qualified applicants and give them the opportunity to serve and advance our public education system," Governor Abercrombie said.
This will be Governor Abercrombie's first appointment to the BOE. In November 2010, Hawai'i voters approved a Constitutional Amendment that gives the Governor the authority to appoint members of the BOE. The state Legislature is discussing legislation specifying the appointment process.
"It is my intention to replace Dr. Isa with a member who will continue serving on the Board of Education for the long term," added Governor Abercrombie. "We need board members who will be independent, bring diverse perspectives, and stand up for what is right for our children. They need to work as a team and put the interests of the children first to restore trust of parents, policymakers, educators and the public."
BOE members oversee the Department of Education (DOE), one of the state's largest employers, with more workers than the state's five largest private sector employers combined. Governor Abercrombie is looking for talented and dedicated leaders who care about our children's education and the future of Hawaii. He will appoint individuals with skills, talent and experience related to governing an organization of DOE's size and complexity including those who have led large or complex businesses, public agencies or non-profit organizations.
Dr. Isa, an Oahu at-large member elected in 2004, resigned on January 25, 2011. According to state law, the Governor appoints a replacement when there is a vacancy on the BOE.
The Governor's Office is receiving applications from prospective BOE members and from those interested in serving on the 150 boards and commissions appointed by the Governor. Interested applicants for the BOE are encouraged to continue to apply to the website even after Governor Abercrombie makes his first appointment.