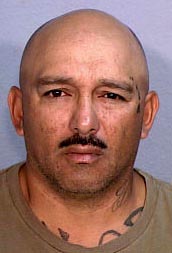 Media release | Hawaii County Police Department
Big Island police have charged the 41-year-old Puna man who was the subject of an island-wide manhunt Sunday (February 6).
On Monday afternoon (February 7) detectives charged Gregory Santa-Isabel with three counts of violation of an order stemming from the incident Sunday initially reported as a kidnapping. The ensuing investigation revealed that no kidnapping had occurred but that an order for protection had been violated on three accounts. 
Just before 9 a.m. Sunday, Puna officers responded to the report made by the victim through a friend. Shortly after receiving this report, the department put out a "Nixle Alert" asking for the public's help in locating the vehicle, a white Toyota Camry with a partial license plates "HJE"(provided by a witness), and its driver, 41-year-old Gregory Santa-Isabel. The woman is Isabel's estranged girlfriend. 
Police immediately began an island-wide search for the vehicle, victim and suspect in this incident. Detectives and patrol officers from Hilo to Kona scoured areas across the island where Isabel was known to have previously frequented. At approximately 1:30 p.m. Sunday, the victim returned to her home in Puna unharmed.    
Isabel is being held at the Hilo Police cellblock in lieu of $3,000 bail. He is scheduled to make his initial court appearance on this matter in South Hilo District Court on Tuesday afternoon.