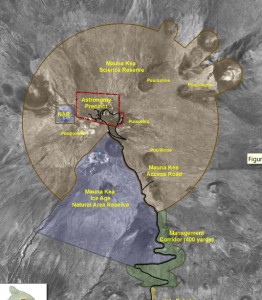 Video by David Corrigan | Voice of Stephanie Salazar
More on the U.S. Army's assessment of the High Altitude Mountainous Environmental Training – or HAMET – planned for Mauna Kea.
The plan was panned by a diverse cross section of the community when the environmental assessment was first announced in late 2010. While the Army insists that the training is needed, especially as the war in Afghanistan escalates, local environmentalists say the exercises put the precious summit ecosystem at risk.
One cautionary tale being circulated by the concerned public was of an impromptu helicopter landing on the fragile Mauna Kea Ice Age Reserve.
Last week, army officials confirmed that the incident did happen.
"Yes, one of our instructor pilots landed in the wrong place one time, for which he was disciplined," said Col. Frank Tate of, CAD Commander in the U.S. Army. "In fact that instructor pilot did not deploy with us, and subsequently – not just because of this –  did leave the army."
"We take this very seriously," Col. Tate added, "but has anyone ever taken a wrong turn or gone to the wrong place? One time that has occurred."
We will have more on this controversial issue throughout the week.