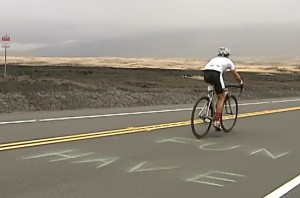 Video by David Corrigan | Voice of Stephanie Salazar
Its being called the hardest cycling race in the world.
The annual "Sea to Stars" contest led 42 elite endurance athletes on a 49 mile climb up to the Mauna Kea Visitors Center, some 9,300 feet above the starting point in Waikoloa.
We caught up with some of the athletes along Saddle Road, here in the vicinity of Waikii Ranch, which is around the 3,500 feet level… these bikers were peddling hard and already looked pretty tired, with some 6,000 feet still to go.
Later, we saw some of the athletes take the turn onto the Mauna Kea Access Road, where the hardest hill climb awaits… into the clouds en route to the Mauna Kea summit area.
22 year-old Eric Lau from Honolulu crushed the finishing record in the race's seven year history. He completed the grueling race in a time of 3:23.20. The fastest time previously recorded was 3:45, achieved by fellow Honolulu cyclist, Mike Zagorski in 2010.
Big Island triathlete, Rani Tanimoto, 35, made an impressive Sea to Stars debut taking out the women's title with a time of 4:39.09.
The athletes departed for the day's race from The Mauna Lani Bay Hotel & Bungalows, which has become the resort _ for endurance athletes in Hawaii. The hotel was also hosted the post-race beer garden after-party and awards ceremony.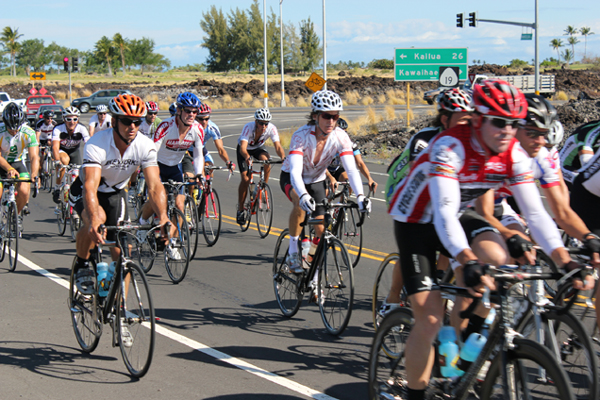 Mahalo to the Mauna Lani Bay Hotel & Bungalows for providing photography from the start of the race.