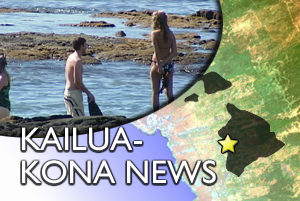 By David Corrigan and Stephanie Salazar
KAILUA-KONA, Hawaii: On Saturday, from 10 a.m. to 1 p.m., The Kohala Center invites the community to a La 'Ike Day celebration of culture and place at Kahalu'u Beach Park.
The Kahalu'u ReefTeach team will share why coral reefs are important to our island way of life and update participants on current stewardship projects at the bay.
The public is invited to come and learn "palapalai wili haku", the art of stringless lei making, with Kumu Mele Waikiki and fresh coconut leaf weaving with Kumu Sam Kama and his daughter Sandee Kama. Join in games for both adults and children and win fun prizes, and enjoy plenty of ono food and Hawaiian music too!
La 'Ike Day at Kahalu'u Bay is presented by The Kohala Center and is sponsored by the Hawai'i Tourism Authority. All events are free and everyone is welcome to participate.