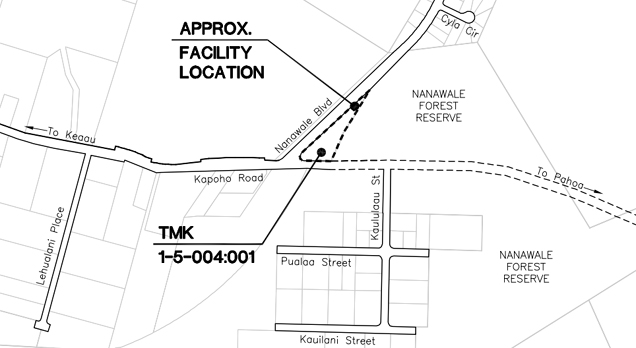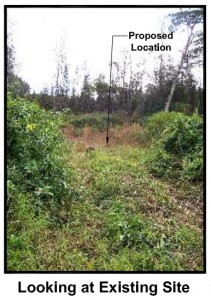 HONOLULU, Hawaii: Hawaii County will seek an immediate management right-of-entry for a water Spigot Facility in Puna at the Board of Land and Natural Resources meeting scheduled for Friday. The spigot falls within Nanawale Forest Reserve, encumbered by the DLNR Division of Forestry and Wildlife.
The county already completed the environmental assessment for the facility. This image (right) is taken from the EA and shows the location where the spigots will be placed.
The staff is recommending the 55 year easement be granted.

The BLNR will meet on Friday (May 25, 2012) at 9 am at the Kalanimoku Building in Honolulu.