WAIMEA, Hawaii: As chirping coqui frogs push their way into quiet Waimea on the north end of Hawaii Island, the community continues its effort to keep them out.
"We have had reports of coqui in the lot behind Ace Hardware," reported the Waimea Community Association in a recent news update, "along Nani Waimea St., along Kawaihae Road across from Merriman's, behind Carter Professional Association and along Hauhoa Pl. We have had continued reports of coqui in the gulch between Puu Nani and in the stream bed by Waimea Country Lodge."
Here is notice of a meeting from the WCA: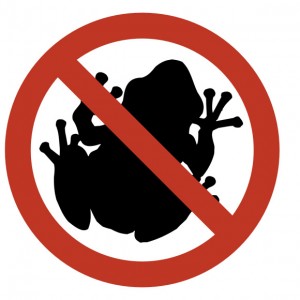 The good news is we can get them, and we have! Many of the government-funded programs to eradicate coqui have ceased, and it's up to individual communities to control coquis in their own backyards.  Representatives of Coqui-Free Waimea (CFW), an all volunteer self-help coalition, will talk about what neighborhoods are doing to control the spread of these pests. CFW was recently awarded a $10,000 grant by the Hawaii Community Foundation under its Ho'ohui 'O Waimea program of the Richard Smart Fund to help fund their efforts. Please join CFW on Thursday, June 14, 6-7:30 p.m. for an evening of education and hope with Raymond McGuire, Vertebrate Control Coordinator of the Big Island Invasive Species Committee.  Find out how we can keep coquis from overtaking Waimea!
SOURCE: Waimea Communtiy Association