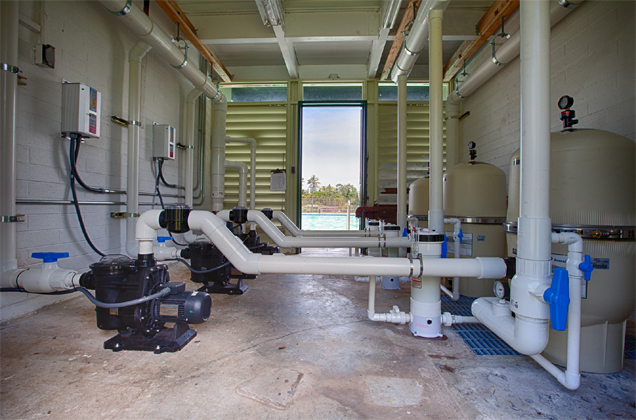 PUNA, Hawaii: The nation's first 100% percent solar powered pool pumping system for a community-sized pool has been installed in Puna, according to those involved with the project.
Pacific Solar Products, Inc, designed and implemented a 8.88 kW photovoltaic system for the Hawaiian Shores Community Association pool.
The subdivision's homeowner's Association president says the system will reduce the electric bill by $1000 per month, and will keep the pool water circulating as required under its Department of Health permit.
There will be an Open House Solar Pool Party for association members and all those interested in touring this project. The 2-hour event will be held on Saturday, September 22nd will commence with a blessing at 2:00 PM followed by entertainment and food.