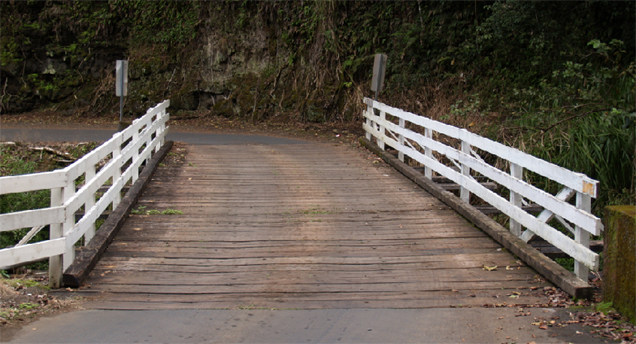 Part of a media release from Hawaii County Department of Public Works
HAMAKUA: Maintenance on Ka'ula Gulch Bridge in 'O'ōkala begins October 9.
General maintenance on and beneath Ka'ula Bridge, in 'O'ōkala is scheduled to begin tomorrow, October 9. The work schedule is between the hours of 7:00 AM to 2:00 PM, Monday to Friday. Completion is scheduled for Monday, October 22.
Ka'ula Gulch bridge is a one lane wooden bridge serving residents along Old Māmalahoa Highway, Milo Street and 'O'ōkala Graveyard Rd. Residents are asked to use Old Māmalahoa Highway on the Hilo side of Hwy 19. Delays are expected due to the nature of the maintenance.
Roadwork is subject to weather conditions.