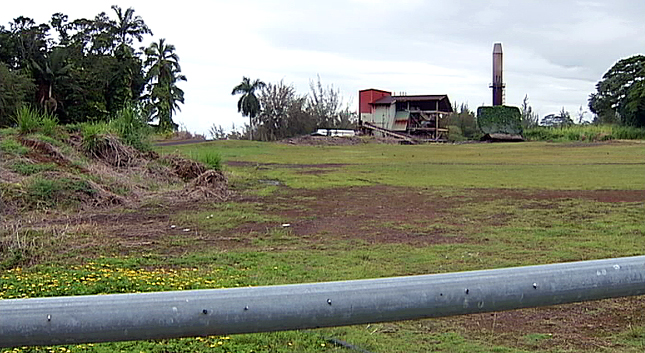 Company plans 24-megawatt facility at site of old Pepeekeo power plant
HILO, Hawaii: Tonight, a public hearing will be held before the state Public Utilities Commission at a special meeting in Hilo, for the Hu Honua Bioenergy plant planned for Pepeekeo.
Hu Honua has negotiated a power purchase agreement with Hawaii Electric Light Company, which is subject to approval by the PUC.
Hu Honua Bioenergy LLC is converting the former Hilo Coast Power Company plant at Pepeekeo into a modern biomass energy facility.
Company representatives say after sugar operations ceased, the facility operated for some years as a coal-fired power plant. Now, Hu Honua will use only biomass at the refurbished, 24-megawatt facility, which is expected to meet about 10 percent of the island's electrical needs and about enough for 14,000 homes.
The company also says the facility will employ about 80 to 100 jobs during the refurbishment phase and about 28 to 30 jobs when the facility begins operation. Another 100 indirect jobs are anticipated in the timber and related industries.
The company has been met with resistance. The surrounding community has been very vocal in their opposition to the plant.
In 2010, they filled the room at the Windward Planning Commission, demanding a contested case in the special permit application.
In 2011, many of the same opponents blocked Sugar Mill Road during a demonstration against the proposed biomass operation, as state senators were arriving to tour the facility.
Company officials have repeatedly told us that the power plant will try to be a good neighbor.
But community concerns continue. Most recently, Elaine Munroe spoke out during a scoping meeting held by the U.S. Department of Energy.
The hearing begins at 6:30 pm at Hilo High School.