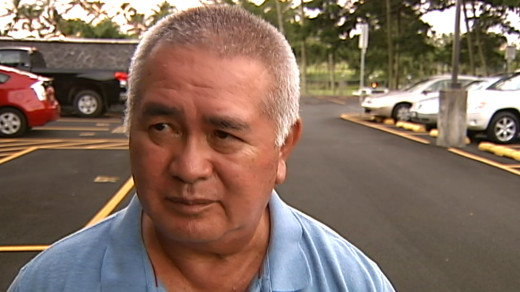 PEPEEKEO, Hawaii – There's news of some fallout from the recent signing of the Hawaii Island GMO prohibition bill. Richard Ha, the prominent Hamakua farmer who opposed bill 113 as it was passed by the Hawaii County Council, says that since Mayor Billy Kenoi decided to sign the law banning new genetically engineered crops from being grown on the Big Island, he has had a change of heart.
In a recent blog post, La La La La La, Ha says he has withdrawn an application in to the USDA to dedicate 264 acres of his Hamakua Country Springs Farm into agricultural land for perpetuity.
Instead, he will subdivide the property so – as he says – "we have options as we go forward into a future that has some new uncertainties."
"…farmers are very practical and play the position that exists on the chessboard, not the position they wish they had," Ha wrote. "Most of us are moving into strategic contraction mode now."
Ha hinted as much in an interview during the council process (below, 10:20 in).
But on the other side of the coin, its happy days. There's a steady stream of complimentary comments and Facebook "likes" for the post, Mayor signs GMO bill 113 into law, detailing the mayor's message to the council.
And how about this group: the Occupellas, singing a "modified" Christmas carol, of sorts, at a recent Puna Pono Alliance gathering in Pahoa.
Exactly the sort of yuletide La La La La La that doesn't sit well with farmers like Ha who are still "in disbelief" over the new law.