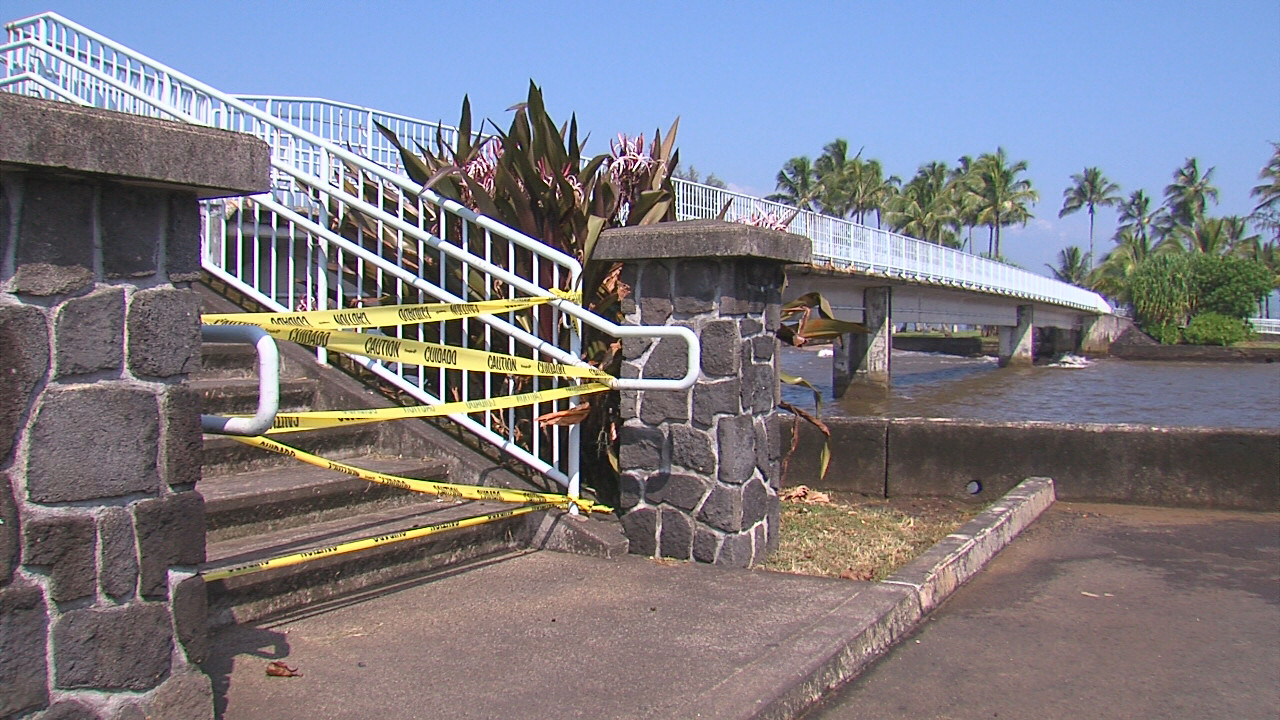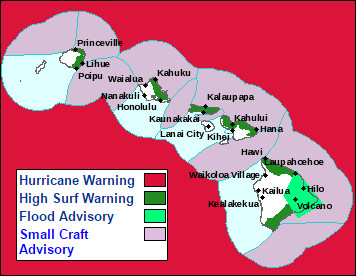 HILO, Hawaii – Portions of East Hawaii are under a Flood Advisory and a High Surf Warning for east facing shores of Hawaii Island has been extended through 6 p.m. Thursday.
The Flood Advisory is effective through 6:15 p.m. tonight. The National Weather Service says at 3:12 p.m. HST radar showed heavy rain near Mountain View, or about 10 miles south of Hilo, moving east at 10 mph.
Other locations in the advisory include but are not limited to Laupahoehoe, Pepeekeo, Papaikou, Hilo, Hawaiian Paradise Park, Pahoa, Mountain View, and Volcano.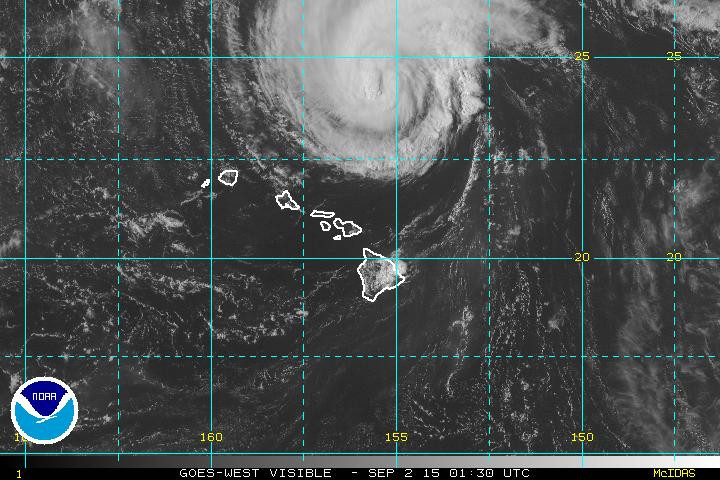 "As Hurricane Ignacio continues on the current track and weakens," Hawaii County Civil Defense stated in a 4 p.m. alert, "Hawaii Island may experience the remnants or trailing weather conditions from the storm. Presently heavy rains and thunder and lighting are being reported in parts of the island. Motorists are advised to drive with caution and to be prepared for hazardous conditions to include ponding and run off and to anticipate traffic delays."
The High Surf Warning for the east facing shores remains in effect, and the Hilo Bayfront Highway is closed due to surf and debris. "Dangerous surf conditions continue to be observed and reported across areas of East Hawaii," Civil Defense says. "Surf heights of 12-18 feet are forecasted for the east facing shores of Hawaii Island. Residents along the coast and in low lying areas are advised to take necessary precautions. Beachgoers swimmers and surfers are advised to exercise caution and to heed all advice given by Ocean Safety Officials."
The following beaches and parks will remain closed:
Bayfront Canoe area
Coconut Island
Onekahakaha Beach Park
Leileiwi Beach Park
Kealoha Beach Park
Richardsons Beach Park
Laupahoehoe Boat Ramp
It is unknown at this time if these parks will be reopened tomorrow, civil defense says.
---
VIDEO: 11 am HCCD MESSAGE