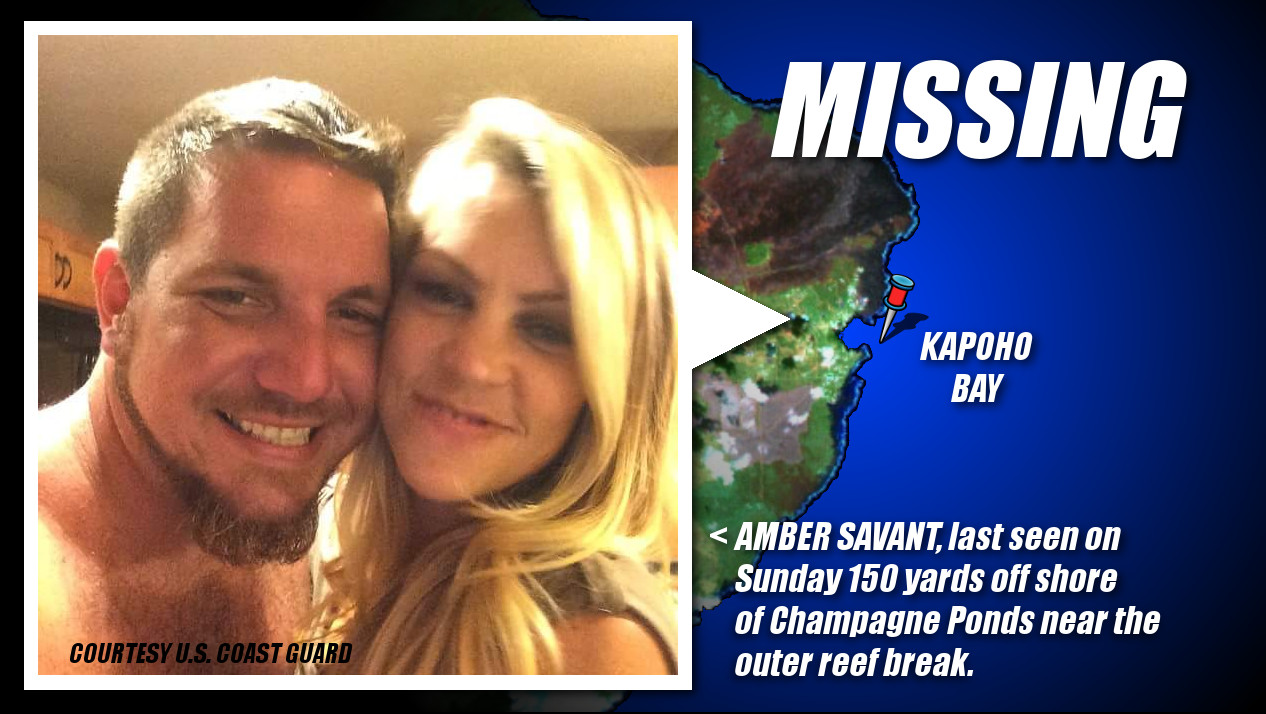 KAPOHO, Hawaii – The search is on for a 33-year-old woman presumed swept out to sea near Kapoho Bay on Sunday.
Missing is Amber Savant of Kona, reports the U.S. Coast Guard.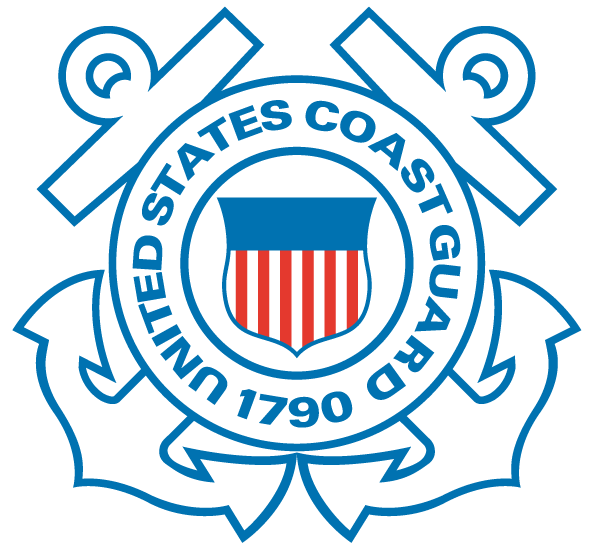 "She is reportedly blonde haired, 5-feet 7-inches tall and 140 pounds. She was last seen wearing camouflage pants, a black tank top, dive weights and carrying a spear gun. She and her diving companion encountered strong tides and currents that immediately swept her offshore during their first dive at 2:30 p.m."U.S. Coast Guard
The Hawaii County Fire Department said Savant was last seen 150 yards off shore of Champagne Ponds near the outer reef break.
U.S. Coast Guard issued a media release, along with a photo of Savant:
U.S. Coast Guard release

An MH-65 Dolphin helicopter crew and an HC-130 Hercules aircrew from Air Station Barbers Point will search throughout the night and will be joined at first light by the crew of USCGC Kittiwake (WPB 87316), an 87-foot coastal patrol boat homeported in Honolulu. Hawaii County Fire Department crews will also resume their search at first light.

Watchstanders at the Coast Guard Sector Honolulu Command Center received a report at 2:52 p.m. alerting them to the situation. They immediately launched a the Dolphin helicopter crew and issued an urgent marine information broadcast requesting the assistance of any mariners in the area. HCFD responded with a helicopter crew and two jet ski crews. All crews searched through sunset without any sightings.

On-scene weather conditions are reportedly 5 mph winds and 5-foot seas.

Anyone with information is asked to contact the Sector Honolulu Command Center at 808-842-2600.