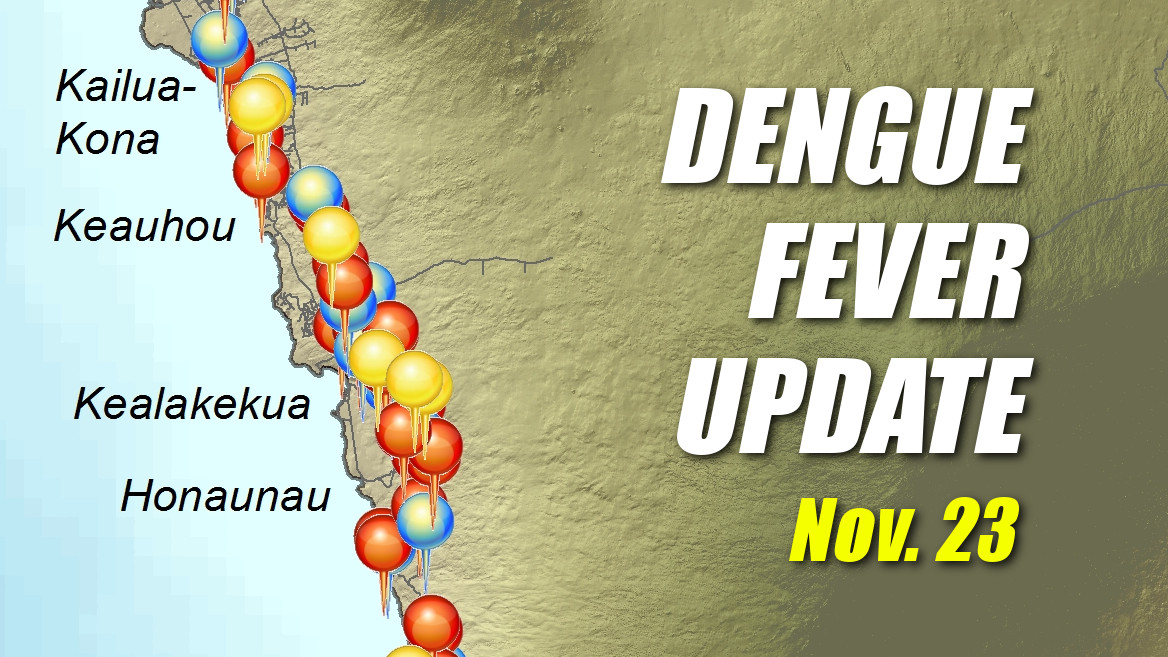 UPDATE (1:45 p.m.) – Hawaii County Civil Defense has announced a second series of public meetings on the Dengue Fever outbreak:
Tuesday (Nov. 24) at 6:30 p.m. at Mt. View School Cafeteria
Friday (Nov. 27) at 6 p.m. at Ocean View Community Center
Monday (Nov. 30) at 6 p.m. at Waiema Middle School Cafeteria
Tuesday (Dec. 1) at 6:30 p.m. at Kohala High School Cafeteria
Thursday (Dec. 3) at 6:30 p.m. at Pahoa High School Cafeteria
HAWAII ISLAND – The number of locally-acquired cases of dengue fever on Hawaii Island has risen to 92, up from the 79 reported on Friday. The health department did not update the number of those infected with the mosquito-borne illness over the weekend.
Of the confirmed cases, 79 are Hawaii residents and 13 are visitors. 70 cases have been adults; twenty-two have been children under 18 years of age. Onset of illness has ranged between 9/11/15 – 11/17/15.
As of today, a total of 143 reported potential cases have been excluded based on test results and/or not meeting case criteria, the state says.
Health officials conducted preventive spraying or treating of areas around various school in the Kona and Hilo areas on Saturday, including the Kealakehe Intermediate School as was recommended by concerned lawmakers at a legislative briefing on the outbreak. Officials planned to conduct spraying at the Konawaena High School on Sunday. Hawaii County Civil Defense said there are no cases directly related to any of the school facilities or campuses. The spraying activities were conducted around planned and scheduled activities at the campuses and no programs or activities at the schools had to be cancelled.
In an effort to better reach the diverse population of immigrants and migrant workers on the Big Island, Dengue Fever Brochures are now being provided in Spanish, Samoan, Marshalleses, Japanese, Ilokano, Hawaiiian, English, Chuukese, Tongan and Tagalog. You can download them at the Dept. of Health Dengue Fever Outbreak page.
---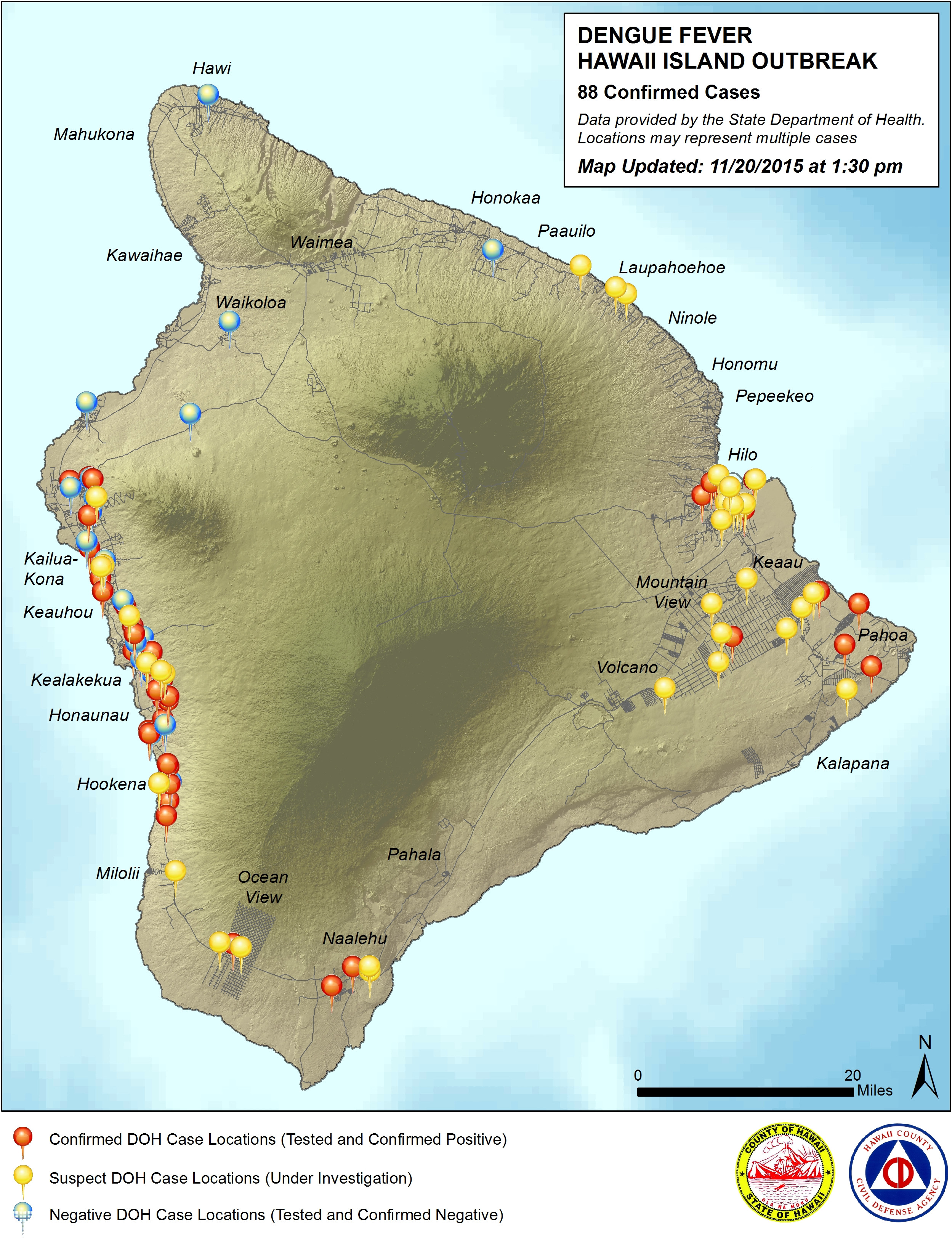 LATEST NEWS: The Hawaii Island dengue fever outbreak