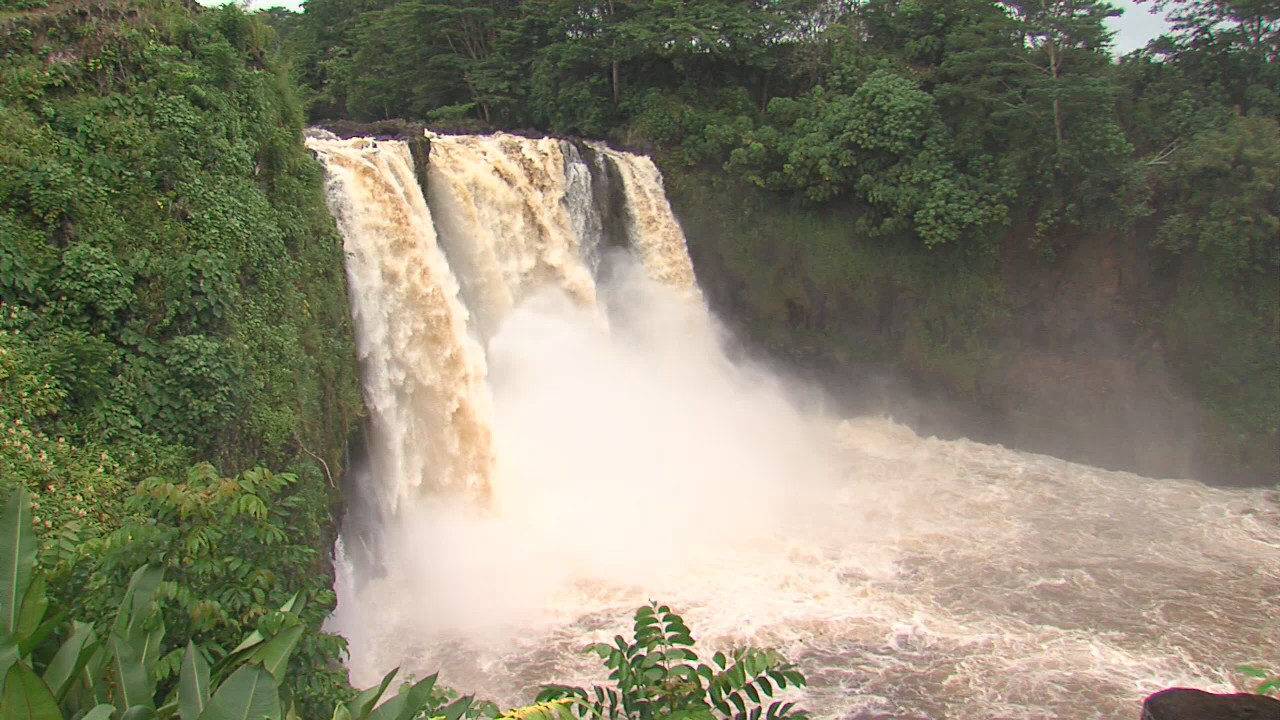 HILO, Hawaii – Two women in their twenties jumped off of the 80 foot high Rainbow Falls in Hilo on Tuesday, the fire department reports, resulting in one injury.
The Hawaii County Fire Department says they found four people onshore on the southeast side of the Rainbow Falls when they arrived at the popular landmark along the Wailuku River at 1:13 p.m. Two were jumpers, rescue personel say, and the other two were Good Samaritans who helped the women to shore.
"Bystanders stated that one (1) woman was injured and the other was uninjured," the fire department wrote in a dispatch. "While the Fire Captain setup the landing zone, the Rescue Captain coordinated the extraction of the two (2) women from the shoreline. Once at the landing zone, EMS personnel led by a Fire Medical Specialist II commenced with treatment of the injured woman, then transported her to Hilo Medical Center."
There were no closures reported at the Wailuku River State Park where Rainbow Falls is located.