HILO, Hawaii – Mountain View resident Jen Ruggles filed papers to run for Hawai'i County Council in Puna's District 5 on Monday. The 5th council district serves the areas of Glenwood, Kea'au, Pahoa, Opihikao, and Kalapana.
Ruggles supporters issued a media release on her candidacy today, in which Ruggles was quoted, as well as photographed taking care of the official paperwork.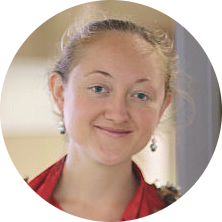 I am honored to have the opportunity to be of service to the district where I was born and raised. Our district is under served and underrepresented. I know our struggles, and I know our potential."Jen Ruggles via media release
The 2006 Kea'au High School graduate is currently pursuing her second college degree at UH Hilo's College of Business and Economics, according to the media release. She was the main organizer of Global HOPE for 5 years, and an intern for Voter Owned Hawai'i where she helped enact Hawaii's first clean elections program. "Ruggles is most recently known for her work on Kaua'i where she helped organize the largest march in Kaua'i history to pass the 'Right to Know' bill, bill 2491," the media release states. "The bill enacted protections for schools against pesticide spray that was sending children and teachers to the hospital."
Ruggles also knows about political campaigning. She was the event coordinator for Hawai'i State Senator Russell Ruderman during in his successful bid for office in 2012. "Jen is one of the brightest people I have ever worked with," Ruderman said in the release.
University of Hawai'i Professor Dr. Noelie Rodriguez also gave her support in the release, saying "I've known Jen for over 20 years, her father was also a student of mine and helped me establish the Earth Day Fair. In my 45 years of teaching Jen Ruggles has been my best student. I fully support her candidacy."
The District 5 council seat is currently held by Danny Paleka. He has also filed to run for re-election.
LINK: JenRuggles.com
LINK: Danny Paleka on Facebook