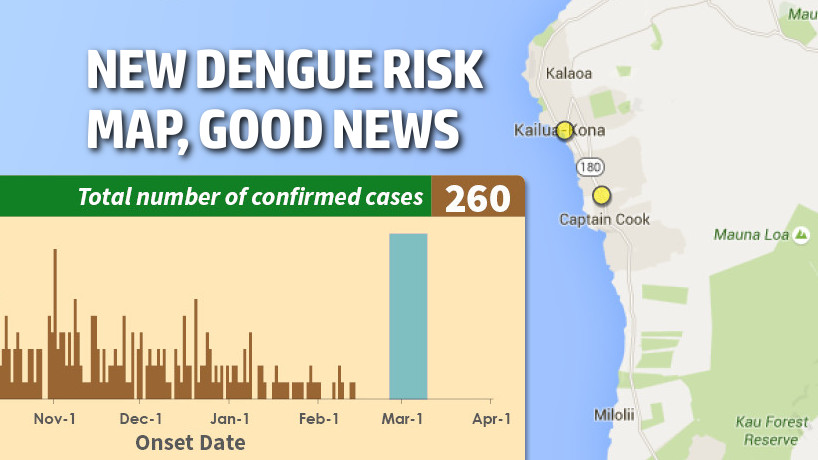 HAWAII ISLAND – The state health department has released a new dengue fever risk map, and it appears Hawaii Island is on the verge of ending the mosquito-borne disease outbreak.
Once again, the Department of Health announced there are no new cases of dengue fever today on Hawaii Island. The total number of confirmed cases has held at 260 for two weeks (none since Thursday February 25th).
There are no longer any areas on the island identified as a high or moderate risk of aquiring dengue from an infected mosquito. The only markings on the map are small and yellow, a color that denotes some risk still exists.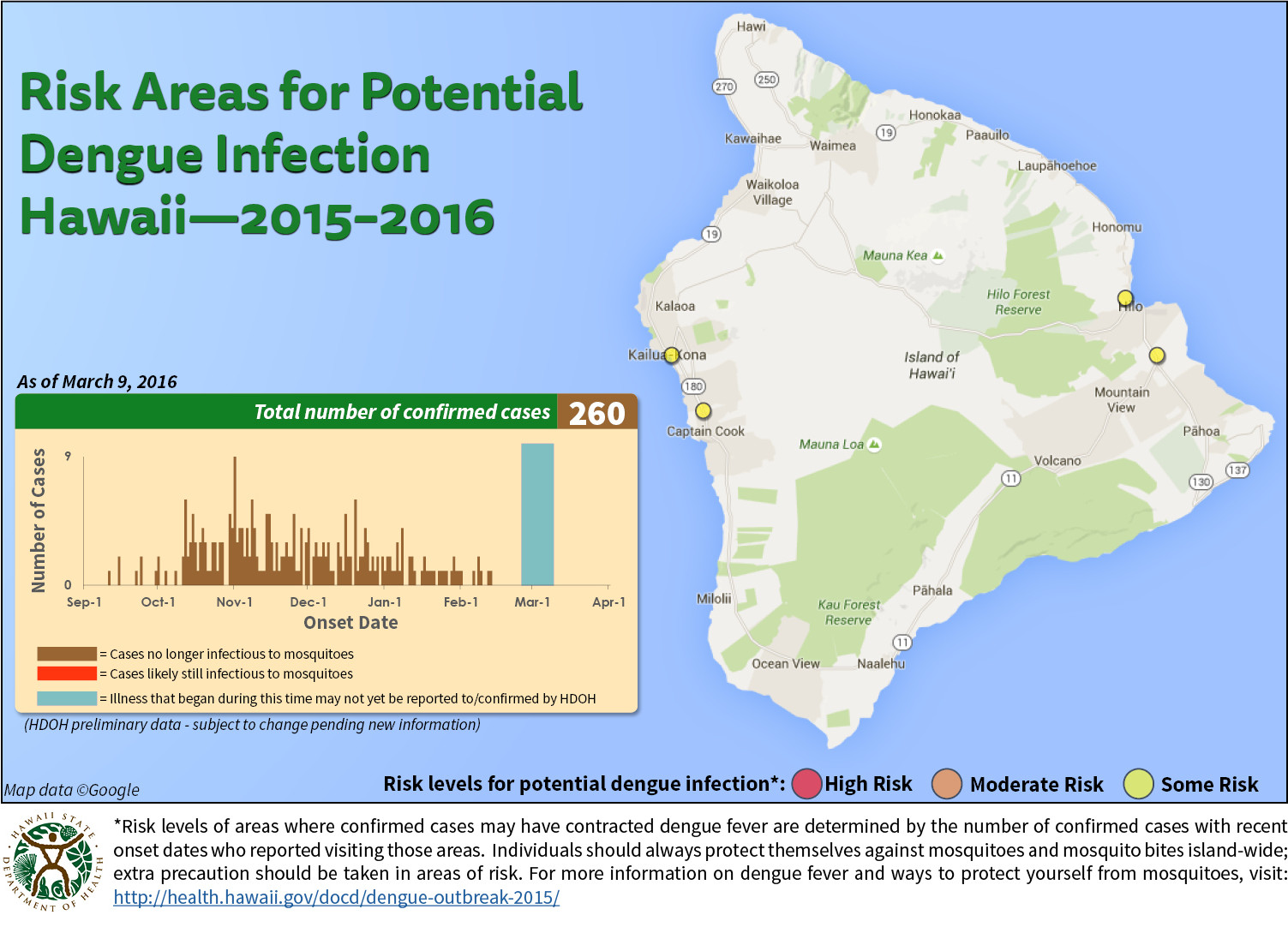 Good news is also reflected in the Epi Curve, released by health officials with the map, showing cases of dengue have "flatlined", and seemingly stopped spreading before March.
The health department is still warning residents not to let down their guard. "Infectious mosquitoes may still be present," DOH says, "even if no cases remain infectious to mosquitoes. 'Fight the bite' preventative measures remain crucial throughout the Big Island."
Civil defense concurs, saying that "although the number and frequency of new confirmed cases appears to be on the decline, the outbreak is not anticipated to be considered over anytime in the near future."
Of the confirmed cases, 235 are Hawaii Island residents and 25 are visitors. 214 cases have been adults; 46 have been children under 18 years of age. Onset of illness has ranged between Sept. 11, 2015 and February 13, 2016. As of today, a total of 1425 reported potential cases have been excluded based on test results and/or not meeting case criteria.