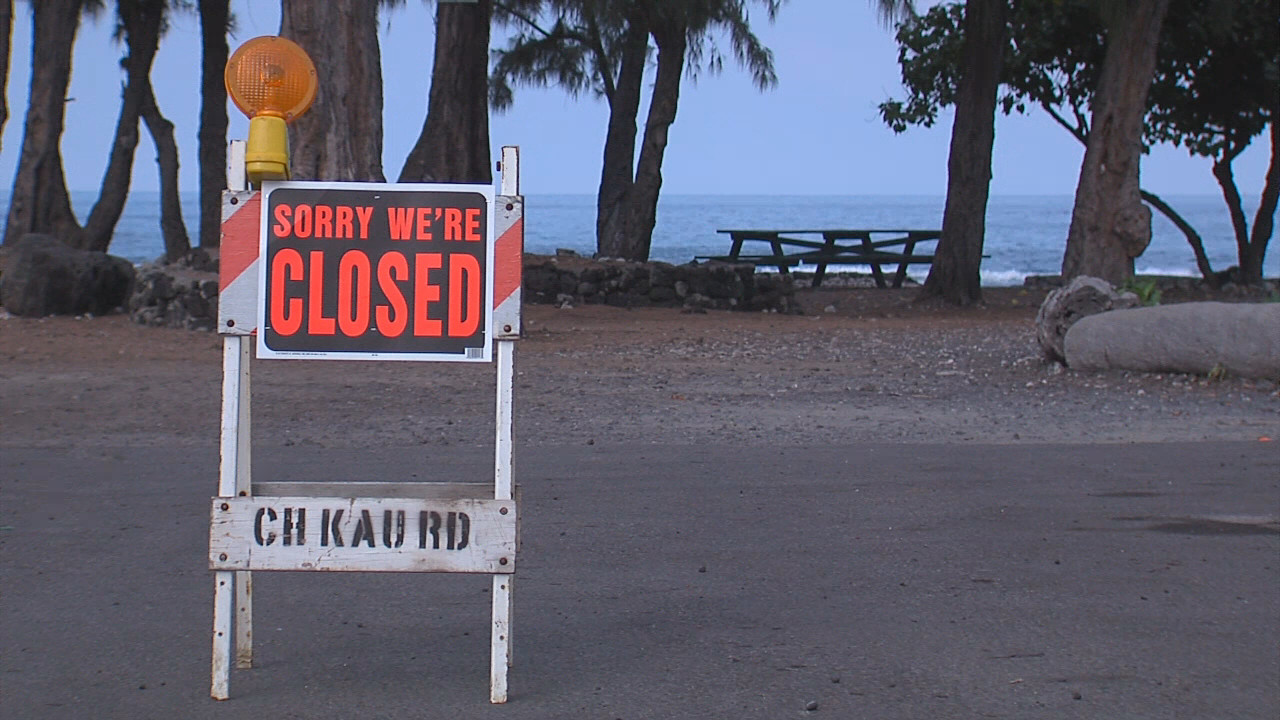 HAWAII ISLAND – Just as the Big Island appeared to be nearing the end of the dengue fever outbreak, a new case of the mosquito-borne illness was reported by officials today.
On Thursday afternoon, the Hawaii State Department of Health confirmed a new locally-acquired case of dengue fever on Hawaii Island. The onset of the new case was March 4, and is still potentially infectious to mosquitoes. The individual does not have a history of recent travel outside of Hawaii, so the new case has been added to the local outbreak, DOH said in a media release. This case comes after nearly two weeks of no newly identified infectious cases related to the current outbreak, and the day after a new risk map was published showing all areas on the island have become "low" to no risk locations for catching the disease. Hawaii County Civil Defense also announced that it will be reopening Milolii Beach Park – which was closed due to an identified dengue fever hot spot in the village – as early as tomorrow, March 11th.
Since Sept. 11, 2015, there have been a total of 261 cases of locally-acquired dengue fever related to the current outbreak.
Despite yesterday's apparent good news, state and county officials warned residents not to let down their guard against dengue infection.
We have been cautiously optimistic about the slowdown of cases over the last few weeks. Our plan has always been to continue to be vigilant and maintain our efforts to work with the community to protect our residents and visitors through education, outreach, and mosquito abatement. We continue to remind people who believe they may be ill with dengue fever to come forward and get tested. With every outbreak there is a degree of underreporting, so it's important that people report their illness to allow the Department of Health to respond quickly."Darryl Oliveira, Hawaii County Civil Defense
"The same response work conducted during the height of the outbreak is continuing," added Keith Kawaoka, deputy director of Environmental Health, in a media release. "We haven't let up on our response efforts even with the slowdown in cases. The department is recruiting eight additional vector control positions on Hawaii Island to increase and sustain effective mosquito abatement work."
The Hawaii Department of Health says it is continuing to receive dengue fever samples and complete testing routinely within 24 hours Monday through Friday. The department's Vector Control staff also continue to conduct assessments within 24 hours of a reported case and when warranted follow up with spraying at case residences and other areas of concern.
Meanwhile, following the reopening of Ho'okena Beach – the first location closed in response to the outbreak – officials say Milolii will be the next spot returned to public use. "As there have been no confirmed cases associated with the Milolii Beach Park and Village Community area since January 20th and with the actions taken to include numerous spraying and treatments," a civil defende message stated, "County and Department of Health Officials will be reopening the access to the Village and beach park for normal use effective tomorrow, Tuesday March 11th. Everyone is reminded that ensuring the safe and enjoyable use of our park facilities depends on everyone's help and cooperation. Please use repellent while visiting and enjoying the park and help to keep it clean. If feeling ill, avoid visiting parks and public areas and remain home to prevent transmission of any communicable diseases."