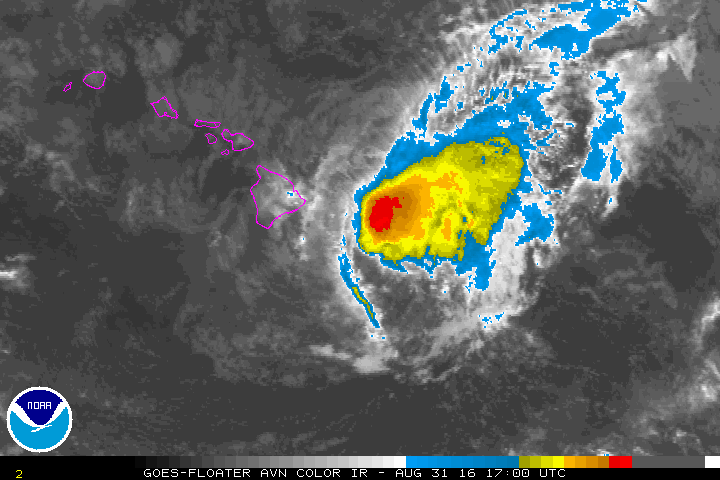 HAWAII ISLAND – Madeline is now a tropical storm.
Earlier today, the Hurricane Warning for Hawaii Island was cancelled and replaced with a Tropical Storm Warning. However, at that time Madeline was still a weak hurricane.
Now with the 2 p.m. HST update from the National Weather Service, Madeline's maximum sustained winds are near 70 mph with higher gusts, officially making Madeline a tropical storm. Steady weakening is forecast during the next 48 hours.
Tropical-storm-force winds extend outward up to 125 miles. "During the past several hours, wind gusts as high as 60 mph have been reported in North Kohala in Hawaii County," forecasters report.
The Big Island is still braced for tropical storm conditions over the next 12 to 24 hours.
A Flood Advisory is currently posted for East Hawaii until 5 p.m.
At 1:53 p.m. radar and rain gages indicated that heavy rain associated with (then-Hurricane) Madeline was occurring over the North Hilo, South Hilo, and Puna districts with rates of 1 to 2 inches per hour. Radar showed more areas of heavy rain will continue to move over the eastern slopes of the Big Island during the next several hours.