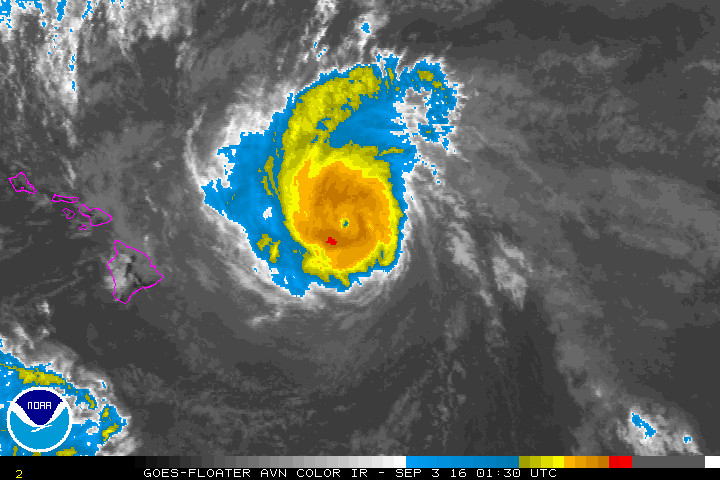 HAWAII ISLAND – The Big Island is no longer under a Hurricane Watch, however county emergency officials are taking precautions as large ocean swells generated by Hurricane Lester are still expected to impact East Hawaii shores.
"For those who anticipate impact from High Surf," civil defense officials stated in a 2:15 p.m. message, "shelters will open at 5 PM today at Pahoa Community Center and at Keaukaha – Kawananakoa Gym."
A High Surf Warning is now in effect for East Hawaii shores until 6 a.m. Sunday morning.
Surf heights will rise to 10 – 15 feet tonight, and continue rising to 15 – 25 feet Saturday. Warning level surf will continue into Saturday night.
The National Weather Service expects high impacts.
Expect ocean water surging and sweeping across beaches, coastal benches, and lava flows creating the potential for impacts to coastal properties and infrastructure, including roadways. Powerful longshore and rip currents will be present at most beaches. Large breaking waves and strong currents may impact harbor entrances and channels causing challenging boat handling."
Hurricane Lester is currently less than 305 miles east of Hilo, moving west northwest at 15 mph. As of 2 p.m., Lester was a Category 2 hurricane with maximum sustained winds measured at 105 mph.