HILO, Hawaii – The Hawaii County Council continues to discuss the terminated compost contract at its meeting on Wednesday.
The elected officials took up three resolutions related Mayor Harry Kim's sudden termination of the contract in February, including this one introduced by Councilwoman Eileen O'Hara, which was taken up in the video above: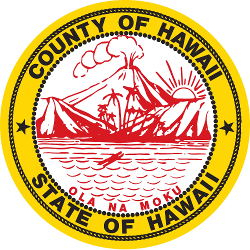 Hawaii County Council
on April 5, 2017
Res. 135-17
URGES THE HONORABLE MAYOR HARRY KIM TO RESCIND THE TERMINATION OF THE CONTRACT ISSUED PURSUANT TO THE REQUEST FOR PROPOSAL NO. 3298: FOR FURNISHING AND IMPLEMENTING AN ORGANICS DIVERSION PROGRAM IN EAST HAWAIʻI AND WEST HAWAIʻI FOR THE DEPARTMENT OF ENVIRONMENTAL MANAGEMENT TO BEST MEET HAWAIʻI COUNTY'S SOLID WASTE MANAGEMENT GOALS
Urges the Mayor to rescind the "Termination for Convenience" notice to the Contractor, dated February 16, 2017, to best insure that the County's solid waste management goals are achieved.