UPDATE (6 p.m.) – The entire Island of Hawaii is now under a Flash Flood Warning.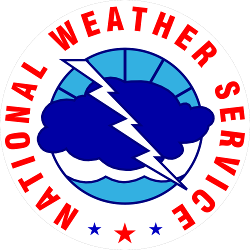 National Weather Service
on Dec. 20, 2017 at 5:35 p.m.
At 5:30 PM HST, radar indicated heavy rain over several areas of the Big Island, including the Hilo district, with the Hawaii County Civil Defense Agency reporting localized flooding leading to road closures in Hilo. Additional heavy rain is impacting the south Kona and Kau districts with rainfall rates near 2 inches per hour expected to lead to flash flooding. If heavy rain continues, the highway near Kawa Flats in the Kau District may flood later this evening.
Locations in the warning include but are not limited to… Hilo, Hakalau, Wainaku, Honomu, Naalehu, Pahala, Wood Valley, Pepeekeo and Hawaiian Ocean View Estates.

UPDATE (5:30 p.m.) – Police say Kamehameha Avenue between Manono Street and Ponahawai Streets is flooding. Pauahi Street is closed at the Aupuni Street intersection.
(BIVN) – Numerous weather alerts are in effect for Hawaii County as heavy showers move over the Big Island.
The National Weather Service Flash Flood Watch and Winter Storm Warning remains in effect through tomorrow for the Island of Hawaii. "A Flash Flood Watch means flooding is possible," Hawaii County Civil Defense warned on Wednesday. "Due to the Flash Flood Watch, you are advised to be on the alert for the possibility of heavy rains, thunder, lightning and flooding conditions today through tomorrow. A Winter Storm Warning means severe winter weather conditions are occurring from 12,000 ft. elevation. Up to 12 inches of snow is expected at the summits."
As of 4:21 p.m. a Flood Advisory was also triggered. "At 4:20 p.m. HST, radar indicated moderate to heavy showers over many areas of the Big Island, with rainfall especially heavy over the South Kona and Kau districts," the National Weather Service stated. "Additional heavy rain is affecting the Kohala and Hilo districts, with rainfall rates between 1 and 2 inches per hour in the heaviest showers."
Snow continues to fall above 12,000 feet. "Heavy snow occurring," forecasters wrote at 3:18 p.m. HST. "The road to the summit of Mauna Kea remains closed due to difficult travel conditions. Additional snow accumulations of 3 to 6 inches are expected."
The summit of the mountain already appears buried in snow, according to the view from various observatory webcams (like Keck, below).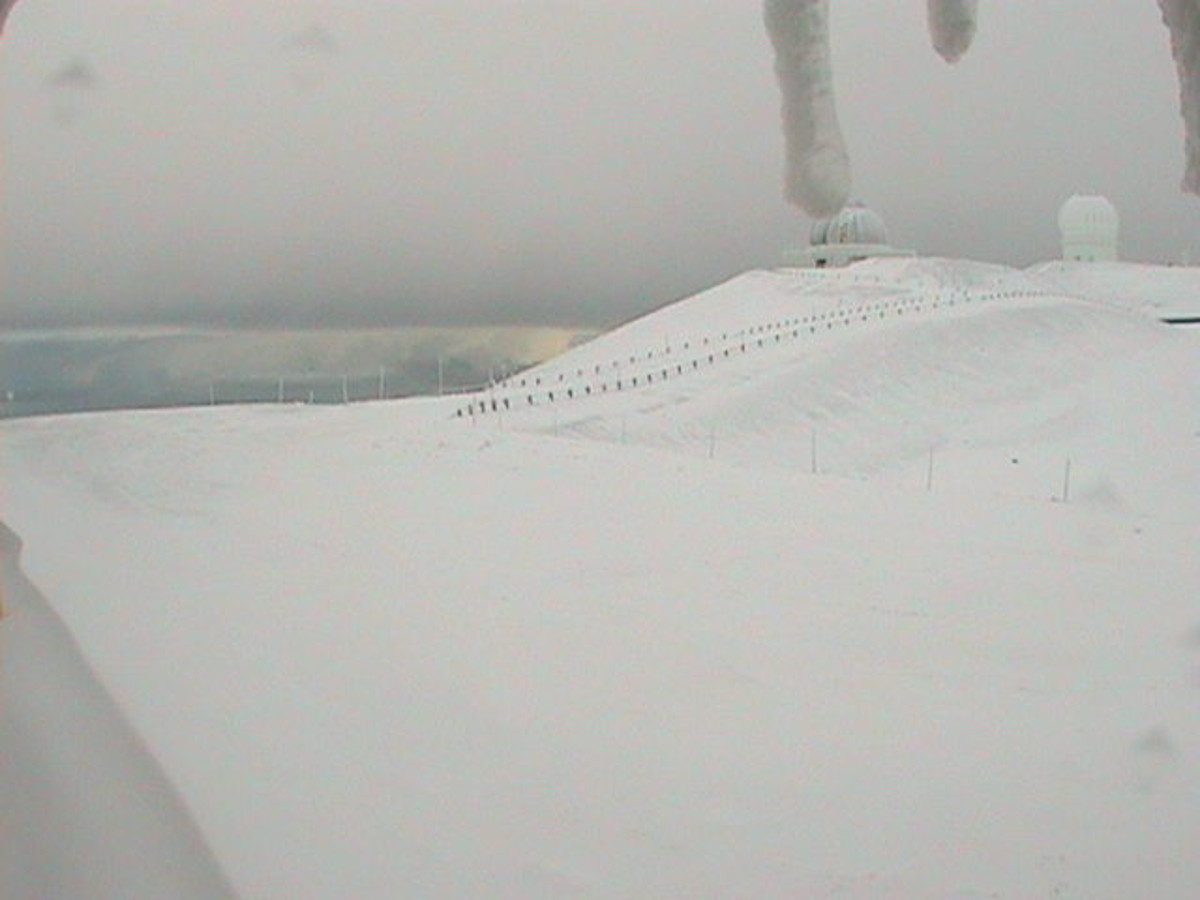 The surf is also picking up. The National Weather Service has issued a High Surf Advisory today through tomorrow for east facing shores of Kohala, Hamakua, Hilo and Puna. "A High Surf Advisory means there is a threat to life and property from the surf," civil defense said. "The highest threat will coincide with the high tides, which occur at 4 PM today and 5:15 tomorrow morning."
Due to these advisories, civil defense issues the following until further notice:
Oceanfront residents and beachgoers along the affected shores are advised to be on the alert for high and dangerous surf.
Boat owners and oceanfront residents should take action to secure their property before nightfall.
Closures of roads and beaches may occur without notice.
As in all severe weather conditions, expect possible interruptions in your utility services.
Should power outages occur, be on the alert for malfunctioning traffic signals. Please treat flashing traffic lights as a four-way stop.
Remember, if lightning does threaten your area, the safest place to be is indoors.
Big Island Video News will update this page with new weather alerts throughout the evening.