(BIVN) – The shooting and hostage situation in Leilani Estates garnered all the media attention on December 19, while just hours before, a frightening – and apparently unrelated – home invasion occurred in the same subdivision.
The Monday evening incident occurred so close in time to Tuesday morning's Nohea Street shooting and the subsequent police standoff on Leilani Avenue, some residents thought the events might be related. However, police did not say the events were connected in a media release issued on Friday.
Police say: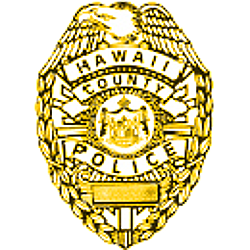 Hawaii County Police Department
on Dec. 22, 2017
Hawaiʻi Island police are investigating a home invasion that occurred in Puna on Monday evening (December 18).
At 11:31 p.m. police responded to a Kahukai Street address in the Leilani Estates Subdivision for a reported assault. The victim, a 34 year-old man who lives at the residence, told police that he heard voices and saw the headlights of a vehicle in his driveway. When he went out to the front yard to see who they were, he was immediately attacked by two unidentified men who repeatedly struck him in the face and head.
The victim was chased into the house by one of the suspects who continued the assault in the dining room. Both suspects then fled the residence in a red colored Honda sedan. Nothing was reportedly taken from the residence.
The victim was transported by ambulance to the Hilo Medical Center where he was admitted overnight for two skull fractures and cuts to his head and face.
The suspects were only described as two men who wore bandanas covering their nose and mouth. One was wearing the hood of a sweatshirt over his head, and the other wore a baseball cap.
Detectives from the Area I Criminal Investigation Section are continuing the investigation that is classified as a first-degree burglary. Investigators have not established any link between this incident and the events that occurred in the subdivision Tuesday morning (December 19).
Anyone who may have witnessed this incident or have any information about it is asked to call the Police Department's non-emergency line at (808) 935-3311 or Detective Jesse Kerr of the Area I Criminal Investigation Section at (808) 961-2377 or Jesse.Kerr@hawaiicounty.gov.