(BIVN) – A new fissure has been reported in the lower East Rift Zone.
According to Hawaii County Civil Defense, lava spatter was reported east of the geothermal plant property and northeast of Lanipuna Gardens Subdivision.
Highway 132, also known as Pahoa-Kapoho Road, is open.
USGS Hawaiian Volcano Observatory had this update at 9:10 a.m. HST:
Minor spattering activity has been reported from a new fissure (16) that has opened about 0645 this morning about 1 mile northeast of fissure 15 at the northeast end of the existing vent system. No significant lava flow from this new fissure has been reported or observed at this time, but conditions could change quickly. Elevated earthquake activity and ground deformation continue and additional outbreaks in the area remain likely.
Continuing earthquakes, ground deformation, and sulphur dioxide emissions mean additional outbreaks of lava are possible, officials say.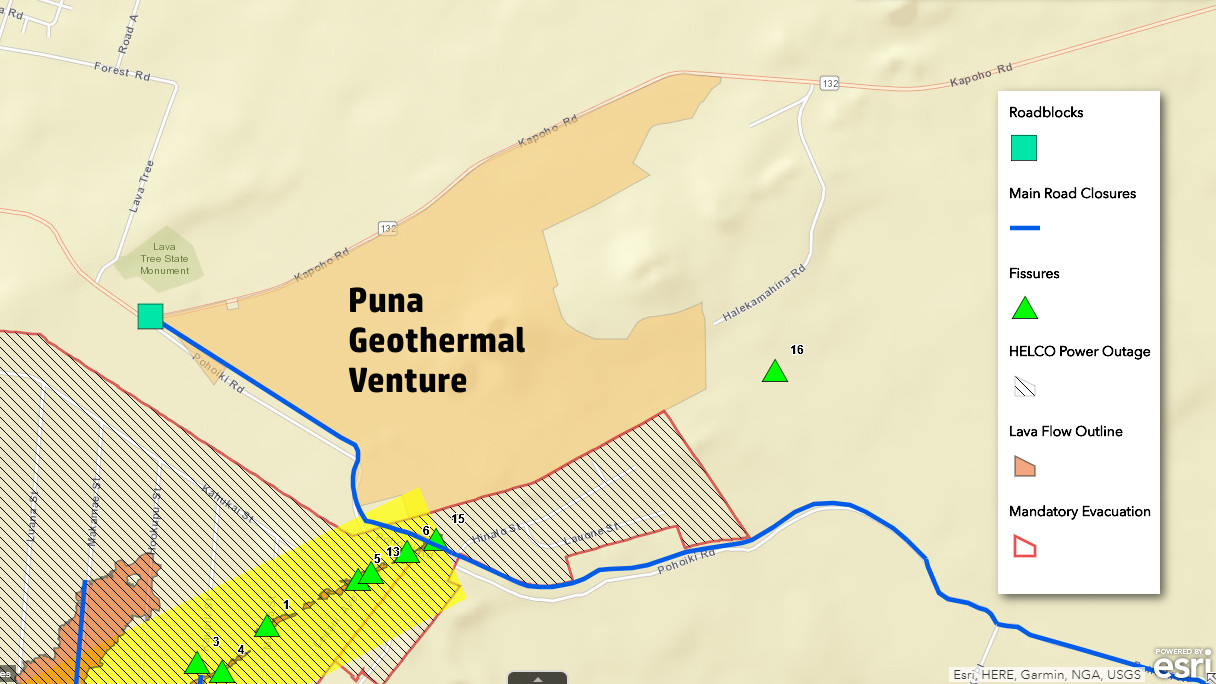 Due to the volcanic activity, the following are issued by Hawaii County Civil Defense:
Residents of lower Puna between Kapoho and Kalapana, are advised to be on the alert in the event of possible gas emissions and volcanic eruption. There may be little to no advance notice to evacuate, so take this time to prepare.
If you evacuate voluntarily, the Pahoa Community Center and Kea'au Community Center are open. Food will be provided and the shelters are pet-friendly.
The Civil Defense Recovery Information and Assistance Center (RIAC) will be open on Monday from 9 AM to 3 PM at the Pahoa Community Center.