HAWAII ISLAND – Two seats on the nine-member Hawaii County Council were decided in run-off elections Tuesday night.
District 3 candidate Sue Lee Loy defeated Moana Hokoana Kelii by 1,378 votes to become the next county councilmember to serve the Hilo area previously represented by Dennis "Fresh" Onishi.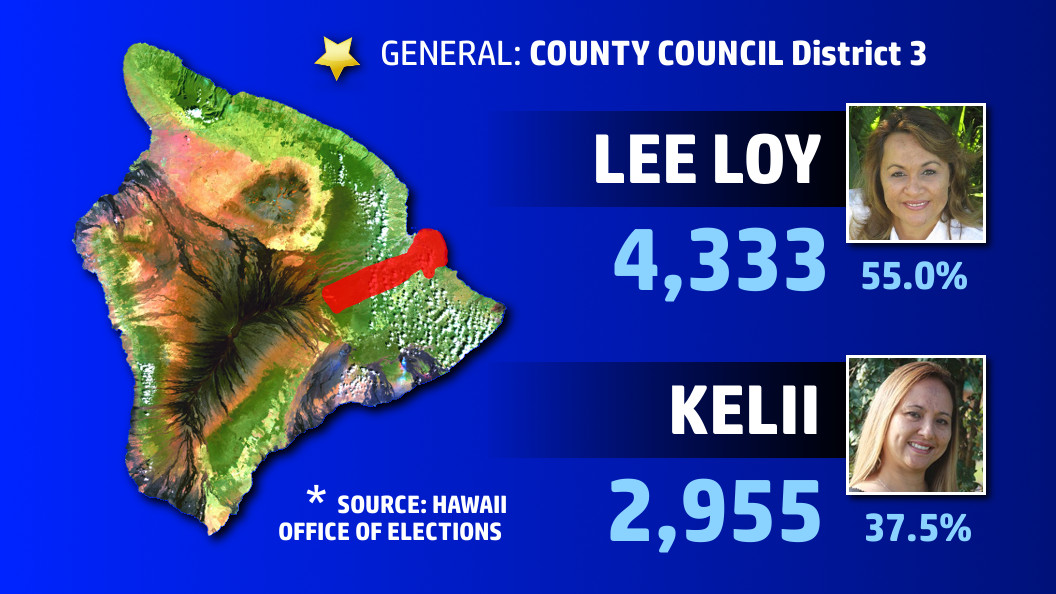 District 4 candidate Eileen Ohara will take the other open council seat after defeating Madie Greene by 521 votes. The Puna district seat was previously held by councilmember Greggor Ilagan.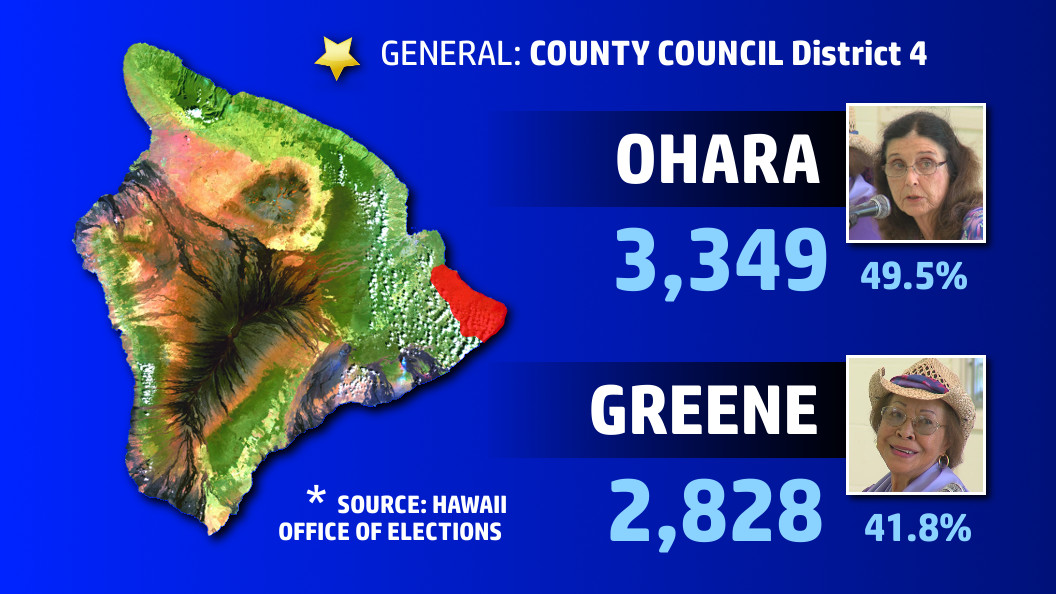 All four candidates gave the "closing arguments" for their campaigns on the stage of the Democratic Party Grand Rally in Hilo Monday night.