First Big Island stop since taking office, Waimea is next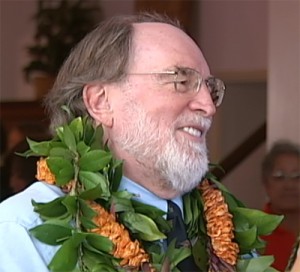 December 13, 2010 – PAHALA, Hawaii
Video by David Corrigan | Voice of Stephanie Salazar
The receiving line extended from the breezy lanai of the Pahala Plantation House, down the stairs, and far out onto the lawn, as folks waited to congratulate the new governor and lieutenant governor, Neil Abercrombie and Brian Schatz.
The new administration's tour around the islands is part of the governors' pledge to include all islands in the Abercrombie/Schatz governorship.
Also present: the nominees to head the State Departments of Labor and Agriculture, (now "former") State Senators Dwight Takamine and Russell Kokubun.
Today, the 72 year old Abercrombie and his 38 year old Lieutenant governor will be in Waimea, at Kuhio Hale, the Hawaiian Homes Hall, from 4 to 6 p.m.
New Patient Safeguards for Online Drugstore Prescriptions. Part 2