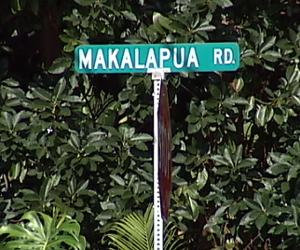 By Stephanie Salazar
A 20-year-old Kailua-Kona man died Wednesday following a crash between his motorcycle and a sedan at the intersection of Route 190 and Makalapua Road in Kalaoa, North Kona.
The motorcycle operator was later identified as Dalton B. Cates of Kailua-Kona.
Police say just before 6:30 on Wednesday evening, Cates was operating a 2004 Yamaha motorcycle and heading north on Route 190 when he collided with a 2000 Chevrolet four-dour sedan which was making a left turn from Makalapua Road onto Route 190. Cates died after he was taken to the Kona Community Hospital.
The driver of the sedan, a 30-year old Kona man, was treated at Kona community hospital and released with minor injuries.
Witnesses reported that the motorcycle was traveling at a high rate of speed prior to the crash. Police say Cates was wearing a helmet.
Traffic Enforcement Unit officers have initiated a negligent homicide investigation and have ordered an autopsy to determine the exact cause of death.
Police ask anyone with information about the crash to call Officer Joshua Lewis at 326-4646, extension 229.
Police say this is the second traffic fatality on the Big Island this year compared with one at this time last year.