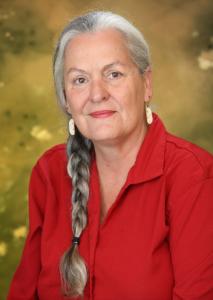 By Stephanie Salazar
The University of Hawaii at Hilo North Hawaii Education & Research Center  – known in Honokaa as NHERC –  has a new Heritage Center coordinator.
The university announced on Monday that Dr. Eileen "Momi" Naughton has been selected for the position.
Naughton will be responsible for developing and operating the Heritage Center. She holds a Ph.D. in communication with emphasis in visual communications in museum and heritage interpretation from Simon Fraser University in British Columbia, Canada.
The Heritage Center will compliment the post-secondary credit and non-credit courses offered at the NHREC, which also serves Hamakua as a community center.
"Preservation of the area's heritage is important to the North Hawai'i region because of the economic changes the community has experienced in the last few decades," said NHERC Director Farrah-Marie Gomes. "We are thrilled that Dr. Naughton is excited about helping the community be able to protect and preserve its rich history, culture, and heritage so that it can be passed on to future generations."