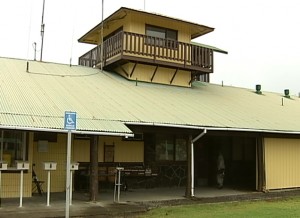 By Stephanie Salazar

Meanwhile, interim director of the State Department of Public Safety is suggesting re-opening the Kulani Correctional Facility on Hawaii Island.
Hawaii News Now reported on Tuesday that Public Safety head Jodie Maesaki-Hirata wants  to bring prisoners that are incarcerated out of state back to Hawaii correctional facilities. Governor Neil Abercrombie promises to bring them back to Hawaii.
But in order to find a place for all these returning prisoners, Hirata is recommending that Kulani be reinstated as a correctional facility. The prison, located in the forested slopes of Mauna Loa, was closed in 2008 but will now be home to the Hawaii National Guard's Youth ChalleNGe Academy. The academy has already dedicated the site and is already rounding up "clientele".