Media release | Office of the Governor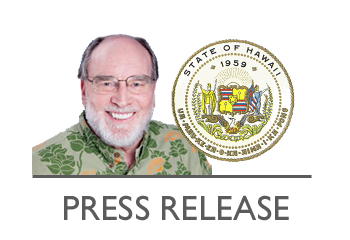 STATEMENT BY GOVERNOR ABERCROMBIE ON FLORIDA FEDERAL COURT RULING ON AFFORDABLE CARE ACT
Honolulu – Governor Neil Abercrombie today released the following statement on a ruling by a federal judge in Florida that President Obama's health care law is unconstitutional:
"States across the nation, including Hawaii, are dealing with an unprecedented fiscal crisis in large part because of rising health care costs. While the courts do their work to resolve legal challenges to the Affordable Care Act, Hawaii will continue to move forward with implementation of this major legislation.
"For example, in Hawaii, the Affordable Care Act ensures that 193,000 seniors with Medicare don't have to pay more for preventive services like mammograms and colonoscopies, and allows for 2,550 young adults to have medical coverage under their parent's plans until age 26.
"I want to emphasize that Hawaii has filed an amicus brief along with other states in support of the Act. Hawaii fully supports the President and the legislative intent of the ACA."