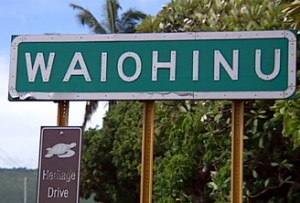 Video by David Corrigan | Voice of Stephanie Salazar
An interesting discussion was held during Tuesday's County Finance Committee meeting, regarding the proposed Waiohinu transfer station repairs and enhancements.
An administration initiated request to add the $8.8 million project to the capital budget went before the council. This is the same project that was first connected to the mayor's $56 million bond request.
Ka'u council member Brittany Smart had a number of questions – and ideas – on what to do with Bill 319. Smart stressed that the effort to bring a transfer station to Ocean View was the priority in district 6, as far as she was concerned. She also suggested that the money might be better put toward replacing the 6,600 lineal feet of sewer main on Kalanianaole Avenue in Keaukaha.
Smart appealed to Onishi, who made a motion to approve Bill 319 (and the who is the council member that represents the Keaukaha area) to withdraw.
Angel Pilago was quick to intercede, saying the discussion was headed in an improper direction. The topic of the Kalanianaole sewer line was not on the agenda.
Councilman Fresh Onishi ultimately withdrew his motion to recommend passage of the bill.