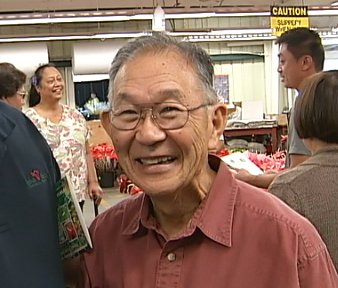 Video by David Corrigan | Voice of Stephanie Salazar
On Monday, we brought you the story of how state lawmakers visited several Hawaii Island agricultural businesses and innovative institutions, like here at Green Point Nurseries in Panaewa, as a part of an attempt to inspire out-of-the-box thinking at the legislature.
We sat down with president Harold Tanouye, who recalled the early days of his business that is now a major ornamental flower exporter in Hawaii.
It was innovation – like the hermetically sealed, gusseted polyethylene bag inside the carton, which changed how flowers are shipped, or trailblazing use of large shade houses and cinder as a growing material – that helped Tanouye grow the family business.
Today, Green Point ships its 40 plus varieties of anthirium grown from its 30 acres all over the world, a local success story that is a model ag business on Hawaii Island.