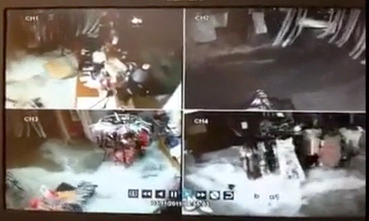 Video courtesy Hawaii County Office of the Mayor
Tusnami surveillance video courtesy Tani Golden
Voice of Stephanie Salazar
On Tuesday, Governor Neil Abercrombie visited areas on the Big Island of Hawaii that were damaged by the tsunami that swept through the islands last week.
Governor Abercrombie recently signed a supplementary proclamation to expand the State of Disaster Proclamation he signed on Friday. The proclamation is the first step in the process of seeking federal funds to recover and rebuild.
In this video, the governor is seen touring the damaged ares with Hawaii County Mayor Billy Kenoi, stopping at the King Kamehameha Hotel on Alii Drive. He later visited Kealakekua and also attended part of a Hawaii County Council meeting discussing the tsunami damage.
Governor Abercrombie has assigned Lt. Governor Brian Schatz to oversee efforts to ensure that Hawaii maximizes all federal recovery dollars for our tsunami victims. The Lt. Governor will explore all possible opportunities, including recovery loans for businesses and residents through the Small Business Administration and other organizations.
It was here at the King Kamehameha Hotel that one of the more incredible tsunami images was captured.
This surveillance video comes from Tani Golden, showing the inside of her shop, Beaches Resort Wear, in King Kamehameha's Kona Beach Hotel, as the tidal surge hit.
In the Hotel lobby, all the wet carpet has been removed and the clean up continued Tuesday in the hotel's public areas and the shops.
The hotel's pool has re-opened and so has Billfish Bar. None of the guest rooms were impacted
Meanwhile, DLNR director William Aila reports that Kailua Pier is structurally sound and can start accepting cruise ship passengers.