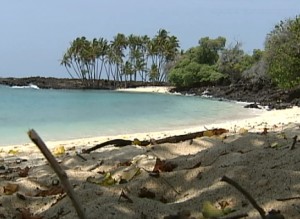 Voice of Stephanie Salazar
The South Kohala Community Development Plan Action Committee will meet this evening at Hokuloa Church in Puako.
On the agenda is a 15 minute presentation by Chad Wiggins from the Nature Conservancy. He will discuss the impact of county issues on the care of the ocean, in particular the Puako reef.
Also, a land use permit activity report for the South Kohala district, as well as sub-committee reports for Puako, Kawaihae, Waimea, and Waikoloa.
The Action Committee will also review proposals for inclusion in the capitol improvement project budget.
For more info on the South Kohala CDP Action Committee, visit the county dept. of planning website.