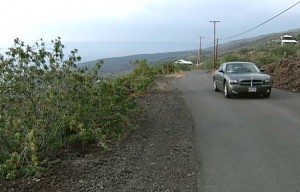 Video  by David Corrigan | Voice of Stephanie Salazar
A measure establishing the South Kona Wilderness Area on Hawaii Island is still alive.
SB 1154 establishes "the South Kona wilderness area on the Island of Hawaii for a period of two years to preserve vulnerable visual, natural, biological, and historical aspects of South Kona."
The bill was introduced by Senator Gil Kahele, and it has already moved onto the house, where it passed second reading and has been reffered to the House Committee on Finance.
You can follow the bill through the state legislature website, under SB 1154.