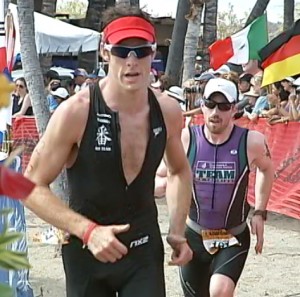 Video by David Corrigan | Voice of Karin Stanton
Over a thousand competitors dove into the waters of Anaehoomalu Bay in Waikoloa, and amongst them was a world champion in car racing.
Jenson Button is a British Formula One driver and the 2009 World Drivers' Champion, currently signed to McLaren. It was on the Big Island of Hawaii where Button met seven-times Tour de France winner Lance Armstrong by chance in January, and the biking legend gave Button a few tips before the Lavaman Waikoloa.
We caught up with Button after the race to see what it was like for the champion driver to try his legs on another sort of race course.
Button's next F1 race is coming up in Malaysia. He is currently ranked 6th in the standings.
FULL INTERVIEW with JENSON BUTTON: