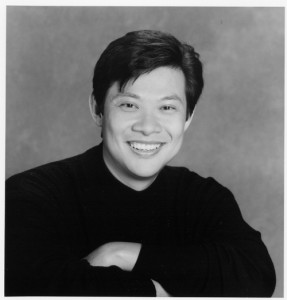 Media release | University of Hawaii-Hilo
The University of Hawaii at Hilo marks a historical milestone when the College of Pharmacy awards its first Doctor of Pharmacy (Pharm.D.) degrees at spring commencement on Saturday, May 14, beginning at 9 a.m. at Edith Kanaka`ole Stadium.
Dean John Pezzuto, who has spent 30 years in academic pharmacy, describes the class of 2011 as "dynamic and self-driven pioneers." He said their graduation will clearly be marked as one of the most joyous days in the institution's history.
"Every student pharmacist in our College is extraordinary, otherwise they would not be members of our program. And this first graduating class has set the bar amazingly high for future classes to match their scholarship, leadership and citizenship," Pezzuto said. "They embraced their role as eldest among our student `ohana with zeal and passion. As their dean I am proud and humbled."
The 84 pharmacy students are among 607 candidates for various degrees and/or certificates, which also include the Colleges of Arts and Sciences (402), Agriculture, Forestry and Natural Resource Management (27), Business and Economics (47), and Ka Haka 'Ula O Ke'elikolani College of Hawaiian Language (23). Twenty-four others are candidates for various post-graduate honors.
Dr. Hank C.K. Wuh, (photo top right) a Honolulu entrepreneur and leader in Hawai`i's biotechnology field, delivers the keynote address. An orthopedic surgeon and inventor, Wuh has led the development of over 20 biomedical and consumer healthcare products from concept to global commercialization.
Wuh grew up in Honolulu and graduated from Iolani School in 1977. He earned his B.A. in human biology from the Johns Hopkins University, masters in public health from Harvard University, and medical doctorate from the Johns Hopkins University School of Medicine.
He is founder and CEO of Skai Ventures, a hybrid of venture capital and technology accelerator focused on creating and investing in successful companies by transforming novel, ingenious ideas from scientists at leading universities into innovations. He is also founder and CEO of Cellular Bioengineering, Inc., developing the world's most advanced bioengineered cornea for transplantation to restore vision for those with corneal blindness. He also recently founded World Children's Vision, a charity with a mission to bring blind children from around the world to Hawai`i for the gift of sight.
In 2008, Wuh was named Invention Entrepreneur of the Year by the Hawai`i Venture Capital Association and was nominated in 2010 for the National Medal of Technology and Innovation.
Valerie Dionne, who receives Bachelor of Arts degrees in political science and administration of justice, serves as student speaker. A native of Arkansas, she has maintained a 3.91 GPA since leaving her job at the Hawai`i Government Employees Association to enroll at UH Hilo in 2008.
A member of the National Political Science Honor Society Pi Sigma Alpha, Dionne was named the UH Hilo Chapter's Most Outstanding Student for the 2010-2011 school year. She has made the College of Arts and Sciences Dean's List each semester and is the recipient of numerous scholarships.
Dionne is active in campus and community activities and will attend the William S. Richardson School of Law in Fall 2011.
For more information on Commencement, contact Judith Fox-Goldstein at (808) 974-7555 or email commence@hawaii.edu. For special accommodations, contact Susan Shirachi at (808) 933-0816 (V) or (808) 933-3334 (TTY). Requests should be made at least 10 business days prior to the event.