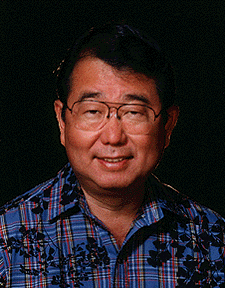 Hilo, Hawaii  – Stephen Yamashiro, Hilo attorney and well known Big Island politician, has passed away.
Yamashiro was recently hospitalized at Hilo Medical Center. The Hawaii Tribune-Herald reported that he was suffering from pneumonia, and has been receiving medical treatment since May 16.
"Our prayers to (his wife) Della as she needs the comfort and the strength in the coming days" read an email message to friends sharing the news of Yamashiro's death on Wednesday. The message stated that he had passed away last night.
Yamashiro was the mayor of Hawaii County from 1992 to 2000. He also served on the Hawaii County Council from 1976 to 1990, and even served as council chair.
Yamashiro was born in Honolulu. He graduated from Punahou School and the University of Hawaii at Manoa before moving into government service on the Big Island, first as a deputy corporation counsel.
Stephen Yamashiro was 69.
UPDATE: The current mayor of Hawaii County, Billy Kenoi, has issued the following statement on Yamashiro's passing:
"Mayor Yamashiro loved this community, and was a loyal friend and mentor to many. He was always ready with advice and suggestions, sharing generously of his many years of experience as a community leader. He will be missed, and I want to offer my condolences to his wife Della."

"As Hawai'i County Council chairman and mayor, Mayor Yamashiro led our community through a very difficult transition period. As the last of the plantations closed in the 1990s, the Big Island was searching for new directions, and Mayor Yamashiro helped steer our island community into the future. His support and advocacy of sectors such as diversified agriculture, forestry and geothermal power are still paying dividends for our residents today. He knew where we needed to go, and he led the way. We are grateful for Mayor Yamashiro's many contributions to our community."