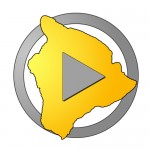 KOHALA COAST, Hawaii: Relations between the United States and China these days are tense and complicated. With China's close relationship to Pakistan, Chinese objection over U.S. arms sales to Taiwan, and Sino claims in the South China Sea – to say nothing of the conflicting military and economic interests – diplomacy is a fragile affair.
But in Hawaii, things appear bright and sunny.
The following media release was issued today, detailing – from the Hawaii Tourism Authority's perspective – 5th Annual China-U.S. Tourism Leadership Summit on Hawaii Island.
The Hawai'i Tourism Authority (HTA), the state's tourism agency, welcomed tourism officials from across the U.S. and China attending the 5th Annual China-U.S. Tourism Leadership Summit on Hawai'i Island today.

Members of the U.S. Travel Association (USTA) and China National Tourism Association (CNTA), including more than 60 regional tourism directors from the U.S. and China, met at the Mauna Lani Bay Hotel and Bungalows. The Summit, considered to be one of the top economic accomplishments by the two countries, is designed to build business through creating relationships and knowledge of both the Chinese and U.S. markets.

"The China-U.S. Tourism Leadership Summit is an important event to build on the growing relationship we have with China," said Mike McCartney, president and CEO of the HTA. "Since the signing of the Memorandum of Understanding in 2007, opening group and leisure travel from China to the U.S., we have seen significant growth in this market, with visitor arrivals projected to reach 91,000 in 2011, up 37 percent over last year. This meeting also offers another opportunity to position Hawai'i as a global meetings destination as our state prepares to host the 2011 APEC Leaders' Week, and builds on the growing interest of our state within the AsiaPacific region."

"We are very pleased and proud to host the 5th U.S.-China Travel Summit on the Island of Hawai'i, and look forward to expanding our ties to tourism directors from both the Chinese and U.S. markets," said Mayor Billy Kenoi. "We offer a very special kind of experience for travelers, and are at the forefront of emerging areas of the visitor industry such as educational and agricultural tourism. We want to extend to our guests the warm hospitality and aloha that make our island home so special, and we welcome this opportunity to showcase our Island of Hawai`i for these key international travel industry leaders."

Attendees were welcomed by Roger Dow, president and CEO of USTA, and Qiwei Shao, chairman of CNTA, to discuss and work toward enhancing tourism-related cooperation between the two countries.

Representing Hawai'i was McCartney and Lt. Governor Brian Schatz, who both addressed the participants. Other speakers included Dr. Rachel JC Chen, Ph.D, Center for Sustainable Business and Tourism, University of Tennessee; Dr. Dai Bin, Ph.D, chairman, China Tourism Academy; Mike Lieberman, president and CEO, Los Angeles Convention & Visitors Bureau; Gary Sain, president and CEO, Visit Orlando; Leigh Von Der Esch, managing director, Utah Office of Tourism; She Quingwen, director general, Tian Jin Tourism Administration; Chen Jianjun, director general, Guang Xi Tourism Administration; and Hao Kang Li, director general, Si Chuan Tourism Administration.

"This event has served as a bridge between the tour and travel industries in both countries," said Bruce Bommarito, senior international consulting partner of the USTA. "It also provides an opportunity to meet and build connections with relevant decision makers from China, a rapidly growing market, in the tourism industry."

Established in 1998, the Hawai'i Tourism Authority, the state's tourism agency, is responsible for strategically managing tourism to optimize benefits for Hawai'i that integrates the interest of visitors, the community and visitor industry. Tourism is our state's leading economic driver and largest employer and the HTA continually works to ensure its sustainability well into the future.
There is a lot of money at stake with the growing Chinese visitor market. Direct nonstop flights started in August, but securing timely travel visas are a challenge. On its website, the U.S. Travel Association urges for the reformation of what it says is an antiquated visa process, blocking a more beneficial tourist relationship with China.
"As a nation, we're putting up a 'keep out' sign," said Roger Dow, in an May, announcing a "Ready for Take-off" plan. "The United States imposes unnecessary barriers on international visitors, and that inhibits our economic growth. If we institute a smarter visa policy, we can create 1.3 million U.S. jobs."
The U.S. Travel Association also announced its support today for new legislation introduced by Nevada Congressman Joe Heck (R), H.R. 3039, the "Welcoming Business Travelers and Tourists to America Act of 2011". The Association says the legislation will address "problems with the U.S. visa system that are currently discouraging international visitors from doing business and traveling here."