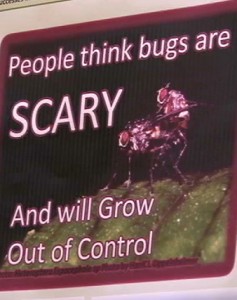 Video by Matt Binder & Lynn Beittel, Visionary Video | Voice of Stephanie Salazar
WAIKOLOA, Hawaii: A few weeks ago, invasive species were the subject of an international conference held once every four years.
The 13th International Symposium on Biological Control of Weeds was held September 11th through the 16th at the Waikoloa Beach Marriott Resort. The meeting is considered the premier international forum for scientists and managers working in biological control of weeds around the world.
Biological control utilizes natural plant enemies or diseases, and is deployed in natural and managed ecosystems worldwide as a tool for managing invasive plant species that are too widespread and expensive to control using herbicides or mechanical removal methods.
Organizers say the Kingdom of Hawaii was a world leader in biocontrol with successful introductions of a beetle to control cottony cushion scale in 1890. Organizers are quick to site the successes that biocontrol has had on Hawaii Island in the years since…
Yet they admit that biocontrol faces a challenge when it comes to public perception.
One example is the proposed biocontrol for strawberry guava … a fruitful plant brought to the islands from Brazil, now growing out of control in Hawaii's native forests.
The local community was uneasy with the idea of releasing a scale insect that would counter the vigorous growth of the strawberry guava, and some rallied in opposition to the biocontrol plan
The Environmental Assessment for the release of the insect is still in the works…
The conference was hosted by the Hawaii Department Of Agriculture, the USDA-Forest Service, and the University of Hawaii at Hilo Conference Center.