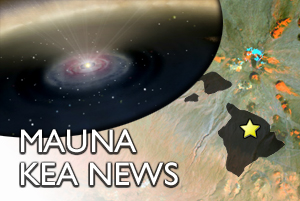 By David Corrigan and Stephanie Salazar
MAUNA KEA, Hawaii: The first direct image of a planet in the process of forming around its star has been captured by astronomers using the 10-meter Keck telescopes.
Scientists say it looks like a hot "protoplanet" surrounded by a swath of cooler dust and gas, which is falling into the still-forming planet. Images have revealed that the forming planet sits inside a wide gap between the young parent star and an outer disk of dust.
Astronomers say the young gas giant is the youngest planet ever found, 5 times younger than the previous record holder.