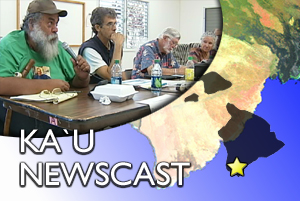 By David Corrigan and Stephanie Salazar
KA'U, Hawaii: The Hawaii County Redistricting Commission appears to be favoring a new district boundary map that would create one huge Ka'u district, starting from the Ka'u dessert and stretching west all the way around the island north to the Keauhou resort area. It would essentially combine with the current South Kona district, and lose only Volcano Village to a proposed second Puna district.
The map is not yet available on the Hawaii County website.
Big Island Video News will be following up on these developments later this week.
The commission plans to hold another regular meeting in Hilo on November 3rd, on again on November 10th where it will decide on a draft plan. Both meetings convene at 10 a.m.