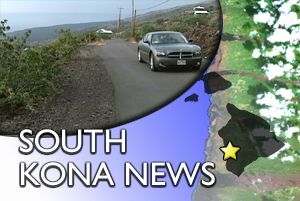 By David Corrigan and Stephanie Salazar
MILOLII, Hawaii: A woman has died after an apparent crash in Milolii early Sunday morning.
Fire and rescue crews responded to a 12:04 a.m. Sunday alarm to the end of Milolii Road for an SUV crash.
Firefighters found an SUV rolled-over, 20 yards off the road in the lava fields due to a high speed crash. Crews found a woman in her mid 30s to early 40s dead on the ground 25 feet from the SUV apparently ejected from the vehicle.
We will have more information as it becomes available.