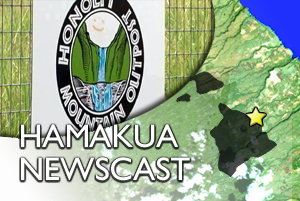 By David Corrigan and Stephanie Salazar, FILE video by Daryl Lee
HONOLII, Hawaii: KapohoKine Adventures confirmed on Tuesday through a media release that it has suspended booking zipline tours pending a full evaluation on the soil composition and structural integrity of the lines.
In September, a not-yet-operational zipline at Lava Hotline's Honolii Mountain Outpost site failed while it was undergoing final testing by the company that installed it. One construction worker was killed and another was seriously injured.
Lava Hotline zipline is owned by KapohoKine partner Gary Marrow, and KapohoKine has used Lava Hotline exclusively for its zipline tours. Lava Hotline closed the operation pending evaluation and KapohoKine will not book tours at other ziplines until the causes of the accident are fully understood.
In the release, KapohoKine co-owner Tony DeLellis said quote "KKA wants to see the reports of the soil, structural engineering and architectural consultants that Lava Hotline retained to evaluate the ziplines,"
Those evaluations are underway on the seven other Lava Hotline ziplines in the same area as the one that failed.
Kapoho Kine, an eco-tourism company based in Hilo and with islandwide operations,, is continuing its popular eco-tours, minus zipline experiences. More about the company can be found in the media release issued on Monday:
Launched in 2004 from a garage in Kapoho (hence the name), KapohoKine Adventures has helped shape Hawaii Island's new age of tourism.

"We provide guests to Hawaii Island the best experience possible, introducing them to what makes this island unique, with its volcanic eruptions, incredible vistas and seascapes and we do it in a way that is a cut above what was being offered when we started," said DeLellis.

KKA is continuing its popular eco-tours, minus zipline experiences.

With one 2004 Chevy Suburban and one guide (co-owner Gary Marrow), the partners began their specialized eco-adventures, marketing heavily to cruise line visitors.  In 2007, the company moved its expanding fleet out of the Kapoho garage into a 4,800 sq. ft. baseyard in Pepeekeo.

Then the economy and the island's cruise line passenger count plunged the following year.  The company scrambled and has managed to survive.  DeLellis is proud that even during the tough economic times, KKA never let go of any of its 25 employees.

As discerning visitors look for more meaningful experiences, the KKA ohana (Hawaiian for family) searches for ways to reshape and improve eco-tourism, by developing experiences suited to visitors on both sides of Hawaii Island.

"Our tours are as much about education and preservation of the environment as they are about an exciting adventure," says DeLellis.

KKA's outdoor adventures include road trips through lava country in Puna, interpretive walks at Hawaii Volcanoes National Park, barbeques at KKA's partner macadamia nut and honey farm, helicopter and aerial flights above secluded native rainforests, cascading waterfalls and craters.

Zipline adventures, long used as transportation in mountainous regions and at ski resorts, become a worldwide attraction for eco-travelers and Hawaii Island allows ziplines on agricultural land as an open area recreational use.  KKA added them to its menu of services in 2010.

While KKA suspended booking any zipline tours, pending the reviews by specialists, it continues its other high-value tours.  On a given day, the Hilo-based eco-tour company will field 18 vehicles (14 from Hilo, four from a second base in Kona that opened in 2009) and as many as 250 visitors.  Customers range from local school children to honeymooners and eco-tourists of all ages.

KKA has a storefront on Waianuenue Avenue in Hilo, which carries eco-adventure gear from Patagonia and Keen footwear, plus locally made jewelry and Atebara snacks.  The store is also a gathering place where people talk story about their adventures as well as enjoy downtown Hilo.

KKA and its partners also have a strong sense of stewardship when it comes maintaining and celebrating the natural beauty of Hawaii.  The KapohoKine team regularly cleans up litter along the highway and the slopes of Mauna Kea, and contributes to many local charity fundraisers.

"We're honored that groups big and small, from St. Joseph's School in Hilo to national organizations such as the Make A Wish Foundation, have approached us for help," said DeLellis.  "It's so fulfilling to be able to help local and national groups experience the wonder of Hawaii Island where they otherwise might not be able to."

For more information on KapohoKine Adventurers, visit http://www.kapohokine.com.
36-year-old Ted Callaway from Maui died, and 43 year old Curtis Wright of Ohio was critically injured in the September accident. The men were employees of the company Experiential Resources Inc. , professional zipline builders.