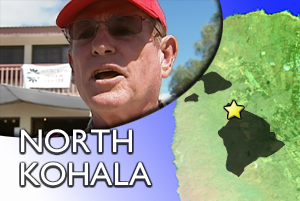 By David Corrigan and Stephanie Salazar
[Video by David Corrigan, File Video]
WAIMEA, Hawaii: District 9 Councilman Pete Hoffmann will be attempting to add a new Waimea-based transportation related project to the Capitol Budget when the council meets in Hilo today.
We spoke to Hoffmann this weekend about this latest bill.
At today's Hawaii County Council Finance Committee meeting scheduled for 1:30 p.m. in Hilo, Hoffmann will introduce Bill 129… which will add the Mass Transit Agency Waimea Transit hub for $500,000 to the wish-list of public improvements and financing.